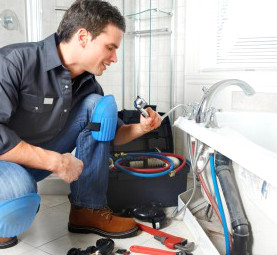 Do you need a new bathroom? If so, let us take care of the fitting. We are professional installers who work in Kensington, W8. Our bathroom fitting business has existed for many years and we're now one of the leading companies in this industry, offering competitive prices and a great deal of options for your bathroom.
We have fresh ideas, modern equipment and the right qualities and skills, and we're sure you'll not regret hiring our company. Our schedule is very flexible, allowing you to choose the day and the time on which the service will be conducted. If you have any questions, please remember to call us so that we can tell you everything you're interested to know.
Bathroom Fitting Services in Kensington
Things we do:
Installation of toilet
Fitting of faucets and taps
Installation of showers and tubs
Placement of mirrors
Get a Free Quote Now!
Find Our Bathroom Fitting Services Also Here:
Bathroom Fitting Maida Vale
Bathroom Fitting Notting Hill
Bathroom Fitting Shepherd's Bush
Bathroom Fitting Gunnersbury
Bathroom Fitting Marylebone
Bathroom Fitting Turnham Green
Here at our company you will find nothing but a high-quality bathroom fitting service provided by professional, trained and experienced fitters. We're determined to tailor our service to suit your individual needs and we believe we have the necessary skills for this. Whether you only need to have new taps installed or you've planned to thoroughly renovate your bathroom, you can count on us.
Bathroom Fitters Kensington, W8 from PTMaintenance
Every homeowner wants to have beautiful and functional rooms. Bathrooms are an important part of every home. Along with kitchens they are two of the most used rooms in the house. They are constantly exposed to humidity, which leads to mildew and mould. If your bathroom looks tired and worn, if you want to change its appearance thoroughly, trust our professional installers. They are prepared to put every faucet, basin, tub and toilet in its place.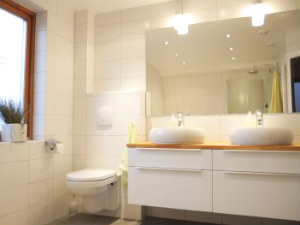 Using our help you can totally breathe new life into your bathroom, making it cosier than ever. We make it a habit to work closely with each client so we can fulfil all their requests and meet their highest expectations. We put our customers first and therefore their satisfaction is our priority. You should be confident we'll do the work to fit your taste and personal flair.
We're based in Kensington. For further information, use our number to get in touch with us. We'll tell you as much as we know and help you choose the service that fits your criteria. We'll be happy to help you create a functional bathroom.