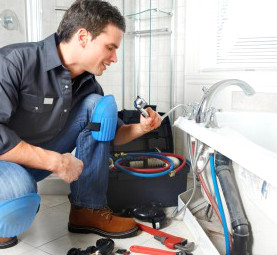 Our experts will take care of all plumbing and fitting jobs, so you won't have to spend extra money on 3rd-party services. We are ready to provide you with assistance when it comes to picking the right bathroom suite for your needs, so you can count on us to give you free advice.
Paying professionals to fit your bathroom is probably one of the best decisions you'll take as a homeowner. Trying to complete this job without extra help, then you'll most likely end up with a poorly fitted bathroom that will soon start to cause you different problems.
Bathroom Fitting Services in Lee
A good-looking and functional bathroom makes a great first impression, and this is exactly what you want to show your guests. So if you are planning to slightly renovate your bathroom by purchasing a new bathroom suite, then you should definitely get in touch with us. We have a team of experienced fitters who'll gladly take over this task and complete it quickly and professionally.

Get a Free Quote Now!
Find Our Bathroom Fitting Services Also Here:
Bathroom Fitting Lewishanm
Bathroom Fitting Hither Green
Bathroom Fitting New Cross
Bathroom Fitting Peckham
Bathroom Fitting Rotherhithe
Bathroom Fitting Walworth
Bathroom Fitters Lee SE12 from PTMaintenance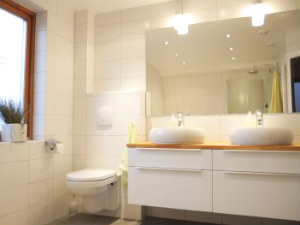 We've been offering our bathroom fitting services for years, and we are well-known for being one of the most reliable and professional contractors in this line of business. Hundreds of Lee residents enjoy bathrooms fitted by us, and we are glad to say that we've never received any complaints. We employ a team of specialists who are ready to carefully perform every stage of the fitting process.
The fitting process is carried out quickly and efficiently by certified experts who'll make sure that every part of your bathroom functions perfectly. We can install sinks, radiators, baths, showers, ventilation systems and even Jacuzzis, so give us a call if you are interested in working with the most experienced and trustworthy bathroom fitters in the capital city. Our support staff and workers are available any day of the week, so you can contact us whenever you want. Give us a call if there is any other information you'd like to receive about our offer in Lee SE12, London.