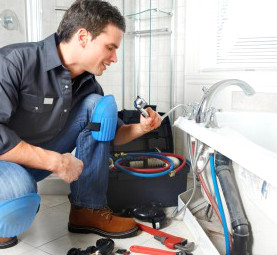 Are you planning to renovate your bathroom entirely? What you will inevitably need in such case is the service of real professionals who know what they are doing and how to achieve the best results. When you need bathroom fitting in Notting Hill you should definitely turn to our team because our fitters are incredible specialists and that is why so many London residents trust them and choose them over and over again.
During the long years of our professional development in the city, we have proven our qualities, attention to detail, care for the client and our impeccable final results in your bathrooms. Therefore, if you decide to pick us too, you will only receive positive features.
Bathroom Fitting Services in Notting Hill
Our team performs the following services connected to bathrooms:
Changing of tiles
Fitting sinks
Fitting of bathtubs
Fitting showers and shower cabins
Bathroom interior design tips
Get a Free Quote Now!
Find Our Bathroom Fitting Services Also Here:
Bathroom Fitting Shepherd's Bush
Bathroom Fitting Gunnersbury
Bathroom Fitting Marylebone
Bathroom Fitting Turnham Green
Bathroom Fitting West Ealing
Bathroom Fitting West Kensington
In other words, by booking our bathroom fitting in Notting Hill, W11 you can ask us to fulfill any type of bathroom maintenance for you because we just can and we are good at it. If your tiles are old and you would like to replace them with new, much nicer and more modern ones, we are your people for this task. Or if you are considering having a thorough bathroom renovation at your home or workplace, you should also choose our team as we will give you the most wonderful and functional makeover of the bathroom.
Bathroom Fitters Notting Hill, W11 from PTMaintenance
You will be amazed by its new gorgeous look, which will definitely be fresh, colourful and dazzling, and you will relax and be happy. You also get to pick everything you would like to be fitted in your bathroom by your own choice and taste. Or you can as well consult our experts in the field who will give you the most suitable suggestions.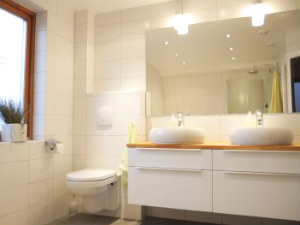 And another thing, which is quite important for our team's work, is that the materials, products and tools we use in the process are carefully selected in order to be long-lasting and strong. So, your bathroom will not only be extremely beautiful and stylish but it will also be designed and realized with the best materials out there and it will be totally practical. You will be able to enjoy your nice bathroom for long with our help so call and hire us in Notting Hill, W11 or the neighbouring areas right now.