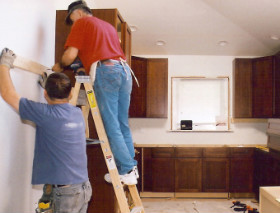 PTMaintenance provides kitchen fitting services in Barnet, EN5. Our experienced kitchen fitters will take care of every detail during the installation of your new kitchen.
We are the best kitchen fitters in Barnet EN5, London and our portfolio & feedback are the undisputable proof for this. The quality of our work is unmatched and the hundreds of satisfied customers can vouch for that.
Good kitchen fitting services can save you a lot of time and money, and this is one of the main reasons why so many people prefer to leave the kitchen fitting project in the hands of a trustworthy and reputable contractor. Unfortunately, finding a reliable company that provides kitchen fitting services is no easy task as well, but thankfully you've come to the right place!
Get a Free Quote Now!
Professional Kitchen Fitters in Barnet EN5
Some of the most beautiful kitchens in the capital city have been fitted for us, and we are always ready to work with new clients, so don't hesitate to call us if you want to change the way your kitchen looks. We are used to working with both small apartment kitchens, as well as with larger kitchens situated in houses and mansions. Our experts are the best in Barnet, and they have what it takes to deal with every kitchen fitting challenge quickly and professionally.
We've been one of the major names in the business for more than three years, and thanks to our experience we are able to finish the job faster than most of our competitors. Of course, we assure you that the shorter turnaround-time doesn't have a negative impact on quality, and the final result will always be a spectacular & functional kitchen that won't need any work done on it for years to come.
Kitchen Fitting Services in Barnet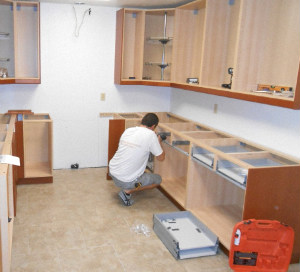 Our certified experts won't just install & fit the furniture and appliances. They'll also take care of all the work related with electricity, plumbing & plastering, so you won't have to worry about anything when we leave your place! Our prices are quite reasonable, and we are confident that even households with a smaller budget can afford our professional help, so feel free to give us a call if you'd like to receive a free quote, or if you'd like to learn more about our kitchen fitting service in Barnet EN5.