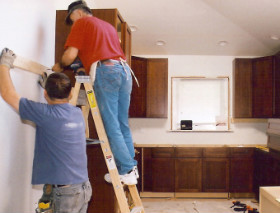 PTMaintenance provides kitchen fitting services in Camden Town, NW1. Our experienced kitchen fitters will take care of every detail during the installation of your new kitchen.
The arrangements and installations of your kitchen are very important, if you want to have a stylish and functional kitchen. If you are planing to make a home improvement with a brand new kitchen, you should bear in mind that only professional services can guarantee you satisfying results. Our company offers excellent kitchen fitting services in Camden Town NW1. We can assist you with everything needed to create your future cooking temple. From painting and decorating to electricity installations – our workers will use their professional skills to achieve the result that you require.
Kitchen Fitting Services in Camden Town
Making a kitchen fitting contract with us will provide you:
Plumbing system adjustments
Electricity network installations
Painting and decorating services
Different kitchen designs to choose from
Appliances transportation
Get a Free Quote Now!
There are numerous reasons why you should take advantage of our service. One of the most important is that you don't have to do a single thing to get exactly what you want. Our skilful professionals will transport the kitchen appliances to your house and they will move them in. If you need a full pack of procedures such as electrical installations, plumbing services, painting and decoration, and design assistance, we have specialists in every area and all these things could be completed with a simple phone call at our company. Since we have synthesised the complexity of our kitchen fitting in a single service, we can offer you a competitive price that is in correlation with the quality of our work.

Professional Kitchen Fitters in Camden Town NW1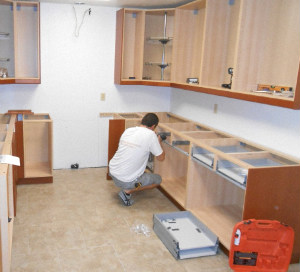 Our excellent teams are equipped with modern tools and gadgets that fasten the fitting process. We are at your disposal seven days a week, so delivering our services in Camden Town even during the weekend is not a problem. Don't worry about making a mess inside your house, our workers are careful and they always perform their tasks with extra attention. We can also help you out to pick up the best colour and arrangement design for your kitchen.
To get the kitchen of your dreams, call at our office. Our company makes excellent kitchen fitting in Camden Town NW1. We are one of the best kitchen fitting companies in London and numerous people have been using our help. To get in touch, you can visit us at our office during the working time or you can make a phone call at our support centre whenever you like. Leave your address and contacts and your kitchen fitting service will be booked.