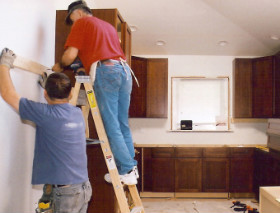 PTMaintenance provides kitchen fitting services in Chiswick, W4. Our experienced kitchen fitters will take care of every detail during the installation of your new kitchen.
Now you have the great chance to turn your kitchen into the best and most modern room in your home. You can do that because our professional agency, which is number one in Chiswick, W4 is performing affordable kitchen fitting services. You can leave to us the installation of any new appliances, as well as the assembling of the new furniture.
We have people who are also competent enough to take care of any plumbing problems and tiling. As you can see yourself, our professional fitters are competent in different areas and therefore, they are the perfect specialists who you can hire for the renovating of the design of your kitchen.
Kitchen Fitting Services in Chiswick
Install tiles in your kitchen, if you want;
Replace old appliances like stove, refrigerator and others with new ones;
Take care of the plumbing and any particular problems;
Assemble various kinds of furniture for your new kitchen;
Take care of the proper installation of a new sink
Get a Free Quote Now!
The amazing fitters from our company will dedicate all of their attention and efforts to the renovating project of your kitchen. You simply have to give them your address and leave the rest to them. According to your specific instructions and requirements, our fitters will change the design of your kitchen entirely.
Professional Kitchen Fitters in Chiswick, W4
Our professional fitters will do everything to make your kitchen as good as new. Because they have done it all in the past, now they are so experienced and competent enough to give you the changes you want. When you reserve a kitchen fitting service with our company in Chiswick, W4 you will get the best results for the sum of money you invested. Any repairs and renovating procedures at home are usually very messy, but with our professional fitters you won't have to worry about a thing.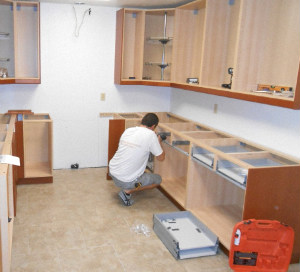 Our employees will clean after they are done with the improving of the kitchen in your property, so that you can start using your renovated room right away. If you have questions, regarding our agency or our professional services in Chiswick, get your phone and give us a ring. You will receive answers to all of your inquiries, thanks to the competent and very polite operators who work in our call centres each day. Don't waste any more time and begin the process which will give you the new kitchen that you've always wanted. Our fitters are expecting to hear from you soon.