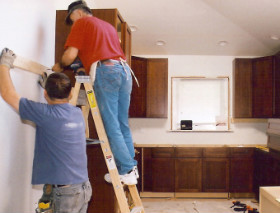 PTMaintenance provides kitchen fitting services in Dollis Hill, NW2. Our experienced kitchen fitters will take care of every detail during the installation of your new kitchen.
If you're looking for professional kitchen fitting services in Dollis Hill NW2, try our company. We have been providing kitchen fitting in this area for many years and there already are a lot of people who are part of our community of satisfied customers. Our fitters are professionals who know it all about this type of service. They can fit a number of devices and fittings in any kitchen. The only thing you have to do is call us. We'll help you create a kitchen in no time. We're available every day. If you want, give us a call and we'll come straight in your home as soon as we can.
Kitchen Fitting Services in Dollis Hill
Our company offers:
High-quality kitchen fitting;
Competitive prices;
Customisable service;
Attention to details
Get a Free Quote Now!
Our kitchen fitting service in Dollis Hill NW2 is done according to all regulations in this sector. We make sure it's secure and safe for your home and family. We're dependable professionals, so you should be at ease regarding our service.
We provide all the equipment necessary to get the job done. When moving into a newly-built house or apartment, one needs to furnish their rooms. Kitchen is one of the most important places in a property. There are a lot of devices and fittings to be installed there. They need a professional fitter who will do the job in a safe way. On the other hand, many people decide to just re-model their kitchen, in which case they need to use kitchen fitting services. No matter the occasion, we can help.

Professional Kitchen Fitters in Dollis Hill NW2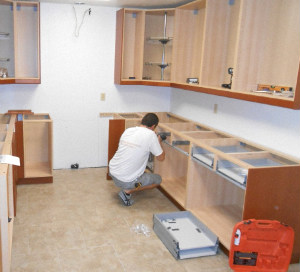 Our kitchen fitting in Dollis Hill is professional and secure. We can fit cabinetry, furniture, counters, sinks and other devices. It is very important that all the plumbing is done prior to kitchen fitting. It will not only be easier for us to get the job done, but it will also be better for you. The house's plumbing system must be functioning. Otherwise, if you install all the appliances and furniture in the first place, you'll have to de-install them to add a plumbing system.
Have you made up your mind to use our service? We would like to remind you that we work within Dollis Hill NW2. If you're interested in our service and you live in this area, hurry up and give us a call straight away. We can help you fit a wonderful kitchen without hassle or stress. It's up to you.