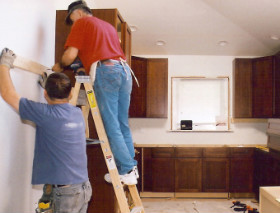 PTMaintenance provides kitchen fitting services in Ealing, W5. Our experienced kitchen fitters will take care of every detail during the installation of your new kitchen.
We offer one of the best kitchen fitting services, available in London, which include assembling and fitting of new items as well as removing of old ones. If you need to have your kitchen installed with some appliances, tiled and refurbished, use our qualified fitters. They have the necessary experience in creating and implementing of different kitchen designs and styles. The kitchen fitting, which we offer in Ealing, W5 is available seven days in the week. To order it, call us or use our website to receive a free quotation, responding to your needs.
Kitchen Fitting Services in Ealing
Our profession kitchen fitting services include:
Replacing and installation of kitchen floors
Tiling, plastering, pipework and electrical installations
Removing of sinks and mounting of new ones, replacing taps
Furniture assembly and fitting and removing of old furniture
Installation of electrical and water-using kitchen appliances and removing of unnecessary ones
Get a Free Quote Now!
If your kitchen needs some renovation or fitting of appliances and furniture, we can offer you our professional kitchen fitting services in Ealing. They will guarantee you excellently arranged and nice looking stylish kitchens, which will serve you well for a long time. Our fitters are skilled and can cope with doing every task safely and fast. They are one of the best in the sphere. In our services are included also removing and proper disposal of unwanted kitchen devices and furniture.
Professional Kitchen Fitters in Ealing, W5
Our interior designers can create the kitchen style you want, no matter if it is more traditional, contemporary or a combination of these. Our fitters will do the necessary work you need done in your kitchen, whether this is a new kitchen or an old one. Our team of fitters will assemble your new kitchen furniture, move them in their places, install the electrical appliances, connect them to the electrical and plumbing system.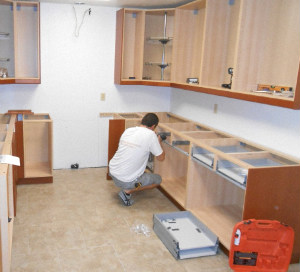 If you have some devices and objects, which don't serve you and only take valuable space in your kitchen, we can remove them from it and dispose them properly. You can rely on our professional kitchen fitting services, which are available in Ealing, W5. They will make your kitchen stylish and functional. Call us any time of the week and schedule your kitchen fitting for a time of your preference. We offer our reasonably priced services seven days in the week.