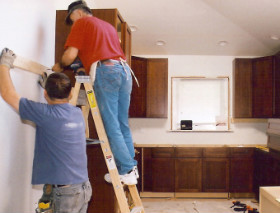 PTMaintenance provides kitchen fitting services in Hendon, NW4. Our experienced kitchen fitters will take care of every detail during the installation of your new kitchen.
Do you want to have a kitchen that looks like the ones you have seen in the magazines? In order to attain the great looks that you have dreamed of, you should use our kitchen fitting services. Functionality and aestheticism is what we combine in our kitchen creation process. Our office is in London and we execute professional kitchen fitting in Hendon NW4. We can transform your empty room into a fully accommodated cooking temple. You shouldn't worry about the cost because our company offers the most reasonable prices on the market. If you like to know more about our kitchen fitting, visit us in our office.
Kitchen Fitting Services in Hendon
Our fitters are licensed to execute:
Electricity installations
Plumbing system montage
General layout and design
Mounting of appliances and furniture
Lighting installations
Get a Free Quote Now!
Our professionalism is developed along the years of kitchen fitting practice. We work with qualitative materials and equipment. You can rest assure that our service will grant you the results you crave for. Our fitters have special vehicles that can transport all the materials and appliance you have ordered. We have our excellent workers at your disposal seven days per week. You can receive our fitting assistance even during the weekend because we want to assemble your kitchen as soon as possible.

Professional Kitchen Fitters in Hendon NW4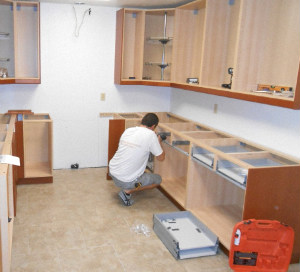 Our fitters in Hendon are motivated to overcome every challenge that stands in front them because they are real professionals. We can offer you all the procedures needed to create the kitchen of your dreams.
The above listed services are all you need to get yourself a perfect kitchen. We offer prices that are kept at reasonable level, so more clients could afford a professionally made home improvement. Our fitters in Hendon have the skills to provide your kitchen with electricity and plumbing installations that are in accordance with the modern safety requirements. We will make sure that your kitchen is properly prepared for exploitation before adding the final outlook improvements. When we have finished our job, you will have a great place to relax while preparing your food or enjoying a cosy family supper.
If you are looking for professional kitchen fitting in Hendon NW4, call us right away. Our company offers excellent services that guarantee time and cost effective results. Visit us in our office for more information and appointments. For your convenience, you could also book a service via phone call or e-mail.