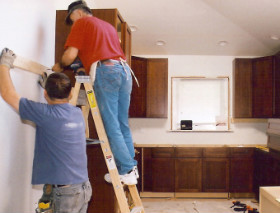 PTMaintenance provides kitchen fitting services in Mayfair, W1. Our experienced kitchen fitters will take care of every detail during the installation of your new kitchen.
We offer high quality services, which include every aspect of kitchen fitting, from removal of old kitchen to installing every single cabinet, sink, appliance and piece of furniture. We work with the best fitters in the area and use high-end equipment. We can assure you our service is worth trying, so if you live nearby and would like to fit a new kitchen in your home, don't miss on the chance of working with us. We'll help you create a functional and useful kitchen that you and your family will enjoy for a long time. Get in touch with us.
Kitchen Fitting Services in Mayfair
What we can do for you:
Initial discussion and consultation;
Measurements;
Removal of old kitchen units, furniture and appliances;
Full installation of new kitchen units, furniture and appliances;
Inspection of work and final adjustments
Get a Free Quote Now!
Professional Kitchen Fitters in Mayfair W1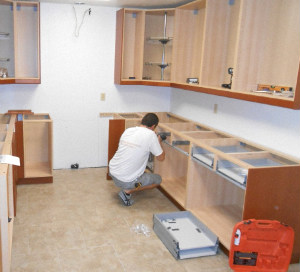 The purpose of a new kitchen is to replace old, unattractive and improperly working units and appliances that no longer serve any purpose. That's why the work has to be done in a professional manner, ensuring the highest quality possible. A new kitchen is supposed to be used in the years to come, which is why we make sure it is properly fitted. Our fitters in Mayfair W1 are trained and qualified. They are experts at kitchen fitting who have vast experience in this business and all the skills and abilities required to perform amazingly every time.
We can visit you to have a discussion about your requirements. You won't even have to come to our office, we're prepared to provide every aspect of our kitchen fitting service on site, from consultation about design to final adjustments. We'll make sure your new kitchen is properly fitted so that it lasts for many years.
Our business covers Mayfair and other areas in London. For more information, be sure to get in touch with our co-workers. They will answer every question and help you make an appointment for a day that suits you the most. For us it will be a pleasure to fit your new kitchen, so take advantage of our service.