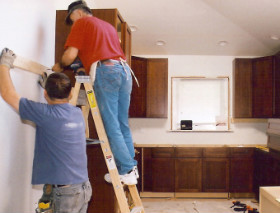 PTMaintenance provides kitchen fitting services in Palmers Green, N13. Our experienced kitchen fitters will take care of every detail during the installation of your new kitchen.
Our company is dedicated to kitchen fitting. For many years we have assisted Londoners in installing their kitchens. We are experts at installing a variety of kitchen stuff, such as appliances, devices and furniture. Our company is well-known in Palmers Green, N13 because we are trustworthy and dependable. We're looking for more clients and will be more than happy to welcome you here. Our fitters are very organised, skilled and knowledgeable and they will do their best to install everything in your kitchen to a high standard and with the right tools. Be sure to let us know you need kitchen fitting services and we'll come. Dial our number.
Kitchen Fitting Services in Palmers Green
Our kitchen fitting services are affordable. Learn more about costs below.
More about us:
We cover Palmers Green N13
Our fitters are experienced and qualified
We have the necessary certificates and skills
The process of kitchen fitting is safe and reliable
Get a Free Quote Now!
We have it all under control. We'll take care of the entire process from start to finish. We'll first take a look at the stuff to be installed and then make measurements. After that we'll assemble all the counters, sinks, cabinets, shelves and the like. We work carefully and precisely so you don't face problems with your kitchen in the future.
Professional Kitchen Fitters in Palmers Green N13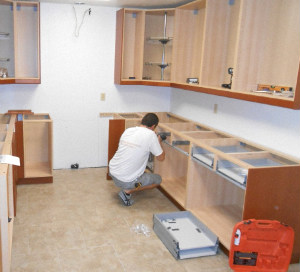 The cost of kitchen fitting is determined by a few factors, so we can't provide you a fixed price. Generally, what we take into account when calculating the price is the amount of work to be done, the size of the kitchen and the number of fitters we'll need to send. Then again, it matters if we're about to install a sink or a dishwasher. Every device or piece of furniture is charged differently, according to how difficult it is to install.
How to get in touch with us?
The quickest way is to call us. There are office staff members who stand by the phone 24 hours a day every week to serve customers. You can call them at a time that suits you. Thus, you will obtain more information about our kitchen fitting service in Palmers Green N13 and you'll be able to schedule an appointment. If you don't have time to talk to us, use our e-mail. Send us a message to ask about our company. We'll make sure we reply to your enquiries, whether oral or written. It's a pleasure to serve London. Be sure to get in touch with us, now that you know how to do it.