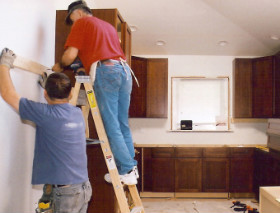 PTMaintenance provides kitchen fitting services in Tulse Hill, SW2. Our experienced kitchen fitters will take care of every detail during the installation of your new kitchen.
Our company offers you a kitchen fitting service in Tulse Hill SW2 of the highest quality. We are leaders in providing kitchen renovation services not only because of our eye for the details but also because of our special bargain prices. We offer a top to bottom technical support during the entire renovation process, using the best quality materials and instruments for any type of job we do.
Our experienced workers won't stop until they ensure the complete customer satisfaction. We were in charge of fitting hundreds of kitchens in residential properties throughout the area of Tulse Hill SW2. We offer a wide range of additional services that you will probably need when you want to renovate your kitchen.
Kitchen Fitting Services in Tulse Hill
Electrical installation and safety check, performed by professional electrician.
Plumbing installations and renovation
Plastering and skimming jobs
Wall and floor tiling installations
Drawers remodeling
Appliance installation
A-Z project management
Get a Free Quote Now!
Now you don't have to trust an unlicensed handyman to work on you project just because they will do the project at a lower price. With our super affordable prices you get a whole team of professionals. Kitchen fitting isn't just installing new drawers but there is also a lot of side work. You may have to think about removing the old tiles and installing new ones. Our workers will put a layer of priming on the wall that will increase the strength of the tiles and will also make them easier to glue.
Professional Kitchen Fitters in Tulse Hill SW2
Another important work that needs to be done is the plumbing. Our plumber will check your old plumbing system and if there is any type of problem with it, they will repair and install new pipes and fittings. They will connect the pipes to your washing machine, sink and dishwasher.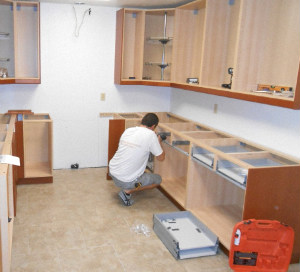 Electrical system testing and installation will be carried out too. Your new kitchen appliances will be connected to the electrical system by a qualified electrician. Our teams of highly professional workers will inform you about how are the things going throughout the entire process of kitchen fitting so you can be sure that your design will come true and it will be even more beautiful than you have thought. We are really the best choice in the area of Tulse Hill. Now you can take advantage of our free phone consultation or we can send you a technician who can take measurements. Call and book with us now