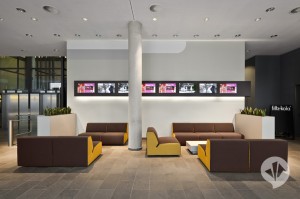 If you are working too hard and you don't have lots of time to pay the needed attention to your office then you might want to know that there is a way to make everything fresher than it looks. If you are already wondering what is this way, then let us help you with the answer.
We are the type of agency that is dealing with various services in the area of office renovation and painting and because of this reason it would be a real pleasure if you get in touch with us and take advantage of our services. When it comes to office renovation and painting you need to know that we are definitely number one on the market.
You should also know that there is no other agency which is cooperating with such professionally trained and dedicated workers like ours. We think that those reasons should be enough for every person to be sure that we are the type of agency he is looking for.
During all those years that we have spent in this business we have realized that the best we can do in the situation is to treat our clients with respect as well as provide them with the type of services we have described and promised.
Thanks to our policy we believe that we have managed to create a long queue of happy customers. Believe us when we say we know how to renovate and paint your office in order to make it a better place for working. So far we have done lots of different in size and shape offices and all of the customers are really happy with the final result. If you think that we are the best choice that you can make – feel free to call us.