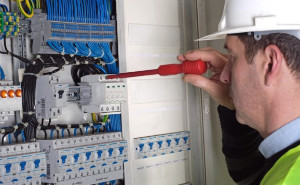 The professional electricians from PTMaintenance can perform any electrical related task in Shepherds Bush, W12. Get an instant service and a free quote now!
If you need professional electrical services you can have your structured wiring systems, fire alarms, audio and video intercoms, voice intercoms, video intercoms, CCTV systems and any alarm systems installed properly and functioning well. Our professional and skilled electricians are trustworthy and can fix and install any electrical device, system or machine you have in your home or office. If you order the services of our electricians the results will be fast and adequately done work. Our electricians are very reliable, experienced and will save your time. Our company is located in Shepherds Bush, W12. We can send our electricians any time of the day and week you need professional assistance.
Get a Free Quote
I'm so thankful for the electricians your company sent to my house. All the electrical problems were fixed thoroughly. You're awesome, fellows!
– Lesli
Please, say thank you to your amazing electricians for me. The two men that came to my house knew exactly what they were doing, there was no doubt they are professionals.
– Chad
Electrical Services from PTMaintenance
Design and install electrical installations
Install external and internal or emergency lighting
Fault finding and safety testing services
Install structured wiring systems and full rewiring
Install Voice/Video intercoms, CCTV, fire alarm systems
Electrical Services W12, Shepherds Bush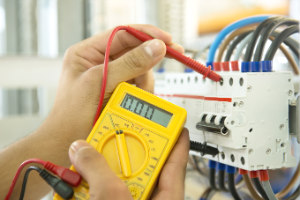 We are happy to introduce to your attention our committed electricians that will be glad to help you with your electrical installations in Shepherds Bush, W12. Do not feel discouraged about the fact that you are not capable of handling with the installing of your voice and video intercoms and with the proper installation of the structured wiring systems. We promise to handle with these procedures thanks to our electricians that are specially qualified to deliver these services for you. We won't miss important details during the process of work and we assure you that all of the services will be provided in a thoroughly safe way according to all the regulations.
Professional Electricians Shepherds Bush, W12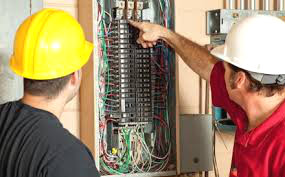 Our electricians are good in installation of CCTV systems, alarm systems, emergency lighting, interior and exterior lighting, voice, audio and video intercoms and repairs of your electrical appliances. They will do the necessary safety testing of your newly installed or old appliances to ensure the proper functioning of all electrical devices and systems. Our company is located in Shepherds Bush, W12 and is ready to help you solve all problems and malfunctions with your electrics and the electrical appliances in you home. Our electricians are on your disposal every day, including the weekends. Call us or send us an e-mail and we will react in time to cope with your electrics' emergencies.