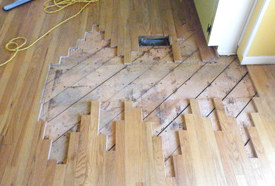 PTMaintenance offers you outstanding floor repair services in Anerley SE20. Our company has a lot of experience in providing such kind of services for its customers in an excellent way. If your floor have some damaged tiles or timbers, cracks, white and dark stains from moisture, protruding nails and boards, which need replacing, we can offer you our professional floor repair services. Our technicians will do the necessary restoration and replacing of timbers and tiles to make your floor steady and attractive again.
All scratches, dents and loose boards will be repaired and made steady enough to be used. Our technicians will replace your broken and too damaged boards and tiles with new ones of the same type and condition. If you need larger or smaller floor repair work in your home or commercial property, our services are on your disposal in
Anerley SE20 seven days in the week.
Get a Free Quote Now!
Reliable Floor Repair Services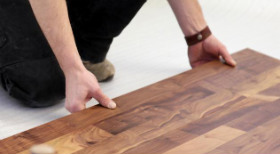 If you rely on our technicians to make your floor repaired professionally so that it will be steady, resistant and looking well, the results will be very professional. Your floor will be inspected for checking its condition. All protruding nails will be hammered on their places. The dirt will be removed from the floor before starting any repair work. All cracks, dents and slightly damaged boards and tiles will be mended, if it is possible. Damaged and unusable boards and tiles will be replaced with new of the similar quality, condition and type. All loose and dangerous boards will be nailed and secured to lay steady on your floor.
The floor repair services, which our company provides include:
Removing nails, wastes and grime from the floor, before starting the repairs
Hammering of protruding nails and securing loose boards
Repair of slightly damaged tiles and wooden boards
Replacing of broken and very damaged boards and tiles, which can't be mended, with such of the similar or the same type
Repair of scratches on wooden, parquet and other type of floors
Removing stains from wooden, parquet and cork floors
Our floor repair technicians will remove all nails, wastes and dirt, laying on the floor, before they start work. Then they will inspect your floor closely to check which boards or tiles need replacing or mending. All slightly damaged tiles and wooden boards will be fixed, if it's possible. If some of the tiles and timbers need replacing, they will be changed with such of the same type and condition. Use our reliable floor repair services to keep your floor tiles and timbers steady and resistant for daily usage. They are provided in Anerley SE20, London from Monday to Sunday.