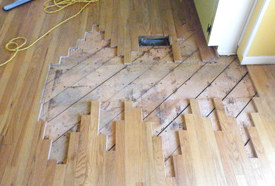 PTMaintenance offers you outstanding floor repair services in Brixton SW2. Our company has a lot of experience in providing such kind of services for its customers in an excellent way. Normal wear and tear, everyday use and accidents can damage your floor, making it very unattractive and noisy. There are two ways to fix the problem: deal with it on your own or hire our professional company.
Personally, we recommend the second, not only because it's more worry-free, but also because it guarantees excellent results. Our floor repair service is professional, timely and inexpensive. You can use it during the workweek and also at the weekend. Our workers are trained and very experienced, you can trust them completely to fix your floors. Our service includes the area of Brixton SW2 and beyond. If you trust us, we'll restore your floor to its original condition. Get in touch with us today.

Get a Free Quote Now!
High-quality And Professional Floor Repair Brixton SW2
We are known for our high-quality and professional floor repair services. We're committed to doing the work to the highest standards and providing the best results. Customers are our priority and we ensure 100% satisfaction. Our service includes high-quality restoration of various types of floors:
Bamboo flooring
Laminate
Tiles
Linoleum
Hardwood
Etc.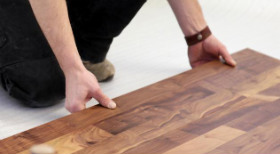 If you are the average person, your floors receive heavy traffic by your children and your pets. On a daily basis, they are exposed to dirt and scratches. Scratchy and creaky floors are very unattractive and they should definitely be repaired. Our repair-persons can help you bring back your floors to their former condition. We can repair or replace damaged tiles and floorboards in the blink of an eye, ensuring all the work is done professionally.
What does the process include? There are several steps we usually follow:
Inspection of floor
Preparation
Locating the fault
Fixing the problem
Final adjustments
At the end of the day, our service is not randomly done. It is well thought out so it can suit customers' needs and requirements. We provide a wide range of options for your floors, no matter their type. We strongly recommend you use our company to have your floors restored. We're London-based and our business is operated in Brixton SW2. For further details about this company, feel free to get in touch with one of our co-workers, who will tell you everything you need to know. Booking a service is free. Be sure to get in touch with us.