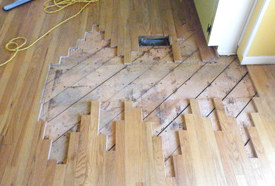 PTMaintenance offers you outstanding floor repair services in Charlton SE7. Our company has a lot of experience in providing such kind of services for its customers in an excellent way. Did you know that a simple cracked tile could lead to serious household problems such as mold infestation, high level of moisture, insulation breach and others? If you have found any damage on your floor you should look for a solution before the complications start.
Cracks and scratches are like open wounds, if they are not treated properly, they could cause unpleasant consequences in time. Therefore, a professional floor repair service is required, if you have spotted flooring areas which need special attention. We are a company which executes professional floor repair in Charlton SE7. Don't hesitate to take advantage of our expert service because serious problems require professional solutions.

Get a Free Quote Now!
Professional Floor Repair Charlton SE7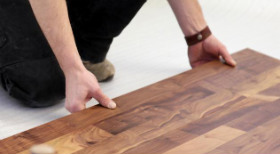 We have a team of expert workers who will help you to solve your floor related problems. Our professionals can fix the chipped corners of your tiles by glueing and sealing the damaged pieces. If the damage is serious, we can replace the cracked or broken tile, without causing more harm to the overall structure of your tiling. Missing laminate or parquet parts can be easily replaced. Our company has access to a full arrangement of replacement parts of different material, form, pattern, size, etc. If nothing fits to your floor, we would make a special custom replacement part that will fit perfectly to the initial structure of your flooring.
If you require professional floor repair services, book with us because we offer:
versatile repair techniques and methods
team of expert workers
full arrangement of replacement parts
time and cost efficient services
24/7 support
Our workers are always at your disposal – from Monday to Sunday they will use the most versatile repair techniques and methods that will fix your floorings. They are able to complete their tasks in time, because they respect your property and your busy schedule. Once you get familiar with the advantages of our floor repair services, you will realise that our company offers the most time and cost efficient services on the market.
Do you need professional help to fix your damaged floor? If you do, book a service with us because our company offers the most professional floor repair in Charlton SE7. You can find us at our office in London. If you like a more convenient way to register an appointment, you can always phone us or write us an e-mail. We provide 24/7 support, so feel free to contact us.