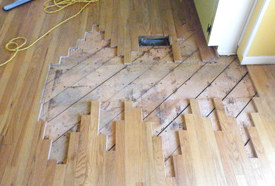 PTMaintenance provides floor repair services in Fulham SW6. Our company has a lot of experience in providing floor repairs for its customers in London.
Many London homeowners have found out that their old floors can be quickly rejuvenated by booking the services of a floor repair contractor. If you reside in Fulham SW6, London and you are looking for a top quality floor repair service, then give us a call because we might just have the right offer for you.
We are a reputable company that employs a team of skilled and experienced handyman who specialize in repairing all types of domestic and commercial flooring – ceramic, tiles, parquet, solid wood, laminate and more!
Repair your floor in Fulham with PTMaintenance
Wear and tear are common problems for hardwood floors and many people are unaware of the fact that these imperfections can be quickly dealt with as soon as they acquire the services of our professionally-trained specialists. As we already mentioned, we've been in this business for a long time, so we know everything important about floor repair.
Our workers are taught to use the most advanced repair methods and techniques, and we provide them with top of the shelf materials and equipment in order to ensure that the results of their work will fully satisfy the needs of our clients.

Get a Free Quote Now!
Floor Repair Services in Fulham SW6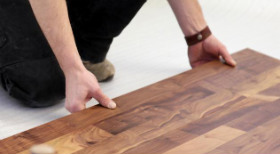 Floor repair isn't an easy job and only few homeowners are capable of doing it on their own. If you don't want to waste your free time trying to restore the good condition of the floors in your home, then you should give us a call and we'll quickly arrange a meeting with our professionally-trained specialists. They'll visit your place in Fulham SW6, London at the scheduled date & time, and they will start working straight away. Usually, floor repair is a lengthy task, but most of our projects can be finished in less than a day. Of course we'll inform you in advance if we need more time for the job or if we have any special details about the project.
We try to maintain a close relationship with our clients, so you can contact our support staff at any time! They are available on weekends as well, and they'll gladly assist you with booking and pricing information or additional details about our floor repair services.