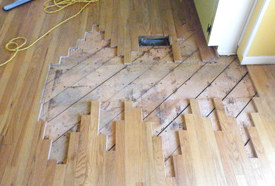 PTMaintenance offers you outstanding floor repair services in Plumstead SE18. Our company has a lot of experience in providing such kind of services for its customers in an excellent way. Most people don't pay enough attention to their floors. If there is a minor damage on the flooring, they often leave it behind till the issue turns into a complicated problem that needs quick and qualitative solution. Therefore it is very important to act in time when you see any damage on your floor.
Precautions are better then solutions. We are a company which offers reliable floor repair in Plumstead SE18. Our professionals can repair everything from minor cracks to severely damaged floors. We offer you repair and protection solutions that can solve every damage related flooring problem you may have. You can find us in our office in London or by phone call.
Get a Free Quote Now!
Reliable Floor Repair Plumstead SE18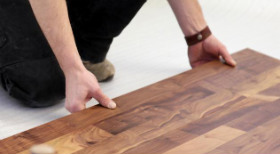 Every repair service has to give comfort to the customers, so they can be sure that the looks and functionality of their floor will be restored. We have hired excellent professionals with great personal skills which find perfect application in our work. They are very motivated to fix all the damages which are bothering you. We work with different flooring materials in order to improve our repair capability. Cracked or chipped ceramic tiles are easily fixed by the expert touch of our professionals.
They can also replace broken tiles, if the damage is heavy and asks for quick and adequate reactions. Wooden planks from hardwood floors or parquet are also replaced with ease. We have a rich supply of different types of wood and tiles, so you can rest assure that the replacement parts will match perfectly to your flooring. We also work with synthetic floorings such as laminate. Our services are a reliable solution to every floor repair issue.
Here is a brief list of the flooring which we can repair with ease:
hardwood floors
parquet
tiling
laminate
stone floors
marble
We use premium fixation products and repair tools in our practices. Our professionals are trained to operate our equipment in order to achieve quick and effective results. We deliver our floor repair services at competitive price. Remember that a qualitative floor repair service, executed on time, could spare you a lot of trouble.
If you are in need of reliable floor repair in Plumstead SE18, we are just the right people to call. We have a call centre that provides qualitative 24/7 support. Our hot lines are always open for your questions and inquiries. To make a service appointment, you will have to give us your address, contact information and repair requirements.