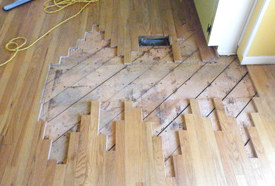 PTMaintenance provides floor repair services in Stockwell SW9. Our company has a lot of experience in providing floor repairs for its customers in London.
Good floor repair services aren't easy to find, but you can count on us to provide you with the help you need in order to restore the great condition of any type of flooring. We are a reputable floor repair contractor that has been in this business for many years, and our workers have proven to be the best choice in Stockwell SW9, London. They have the necessary skills, experience and certification to restore the good condition of any type of flooring, be it parquet, laminate, solid floor, ceramic or tiles. We are used to working with both commercial and private clients, so don't hesitate to give us a call if you want to rejuvenate the floors in your home or office.
Repair your floor in Stockwell with PTMaintenance
Our floor repair techniques are the most advanced in Stockwell, and we assure you that there aren't many floor-related problems that we can't take care of. Our employees are supplied with the most efficient tools & equipment on the market, and they'll also use top of the shelf materials in order to restore & protect your floors.
Get a Free Quote Now!
Floor Repair Services in Stockwell SW9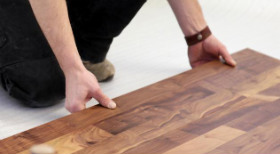 We've completed hundreds of floor repair projects, so we are prepared for any challenge – we specialize in eliminating any traces of wear & tear that might ruin the great appearance of your floors, so give us a call if you want to freshen up your place a bit.The handyman team working for us has been a part of our company for years, so we assure you that they are reliable and well-prepared professionals who'll stop at nothing to satisfy your needs.
Apart from repairing your solid wood floors, we ca also apply special coating that will prevent common problems such as wear & tear, and will significantly increase the lifespan of the floor. One of the top reasons for our service's popularity in Stockwell SW9 is the fact that we offer just about anything related with floor repairs – preparation, cleaning, protective coating, great repairs, etc. Don't hesitate to get in touch with us if you have any specific questions about our floor repair services or the prices we offer.