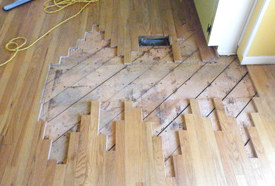 PTMaintenance provides floor repair services in Streatham SW16. Our company has a lot of experience in providing floor repairs for its customers in London.
If you have never used floor repair services before, then we won't be surprised if you a little bit skeptic about the positive effects of such services. However, we assure you that you'll be pleasantly surprised when you see the results that the repair methods and techniques we use can achieve!
Our company has been a leading provider of floor repair services in Streatham SW16, London for over three years, and we have proven the quality of our procedures numerous times. We always work at 100%, and we never give up regardless of the type, size or complexity of the project we've undertaken.
Repair your floor in Streatham with PTMaintenance
Through the years we've worked with a large number of private and commercial clients, and each one of these projects has given us valuable experience that helped us create the most complete set of floor repair services in all of Streatham SW16. We perform our job quickly and professionally, and the only thing we leave behind is flooring in impeccable condition!
Get a Free Quote Now!
Our workers will take care of every aspect of the repair process – inspection, preparation, repairing & cleaning. This means that you won't be bothered at all, and you can sit back and relax while we take care of all the work.
Floor Repair Services in Streatham SW16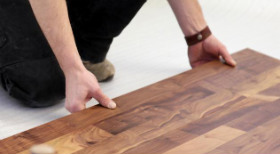 Price is one of the most important things about our offer – if you are expecting a high number, then you'll be pleasantly surprised because our company is well-known for offering the best prices in all of Streatham, London. We work with hundreds of clients on an annual basis and we are fully aware of the fact that low prices are preferred by most people. Our flexible and affordable floor repair services are the best choice in the region, and we assure you that our workers won't let you down!
We can repair your floors on any day of the week as we offer both scheduled and emergency services. Don't hesitate to call our support staff if you require more information about us or if you have any specific questions about our company and the services we provide.