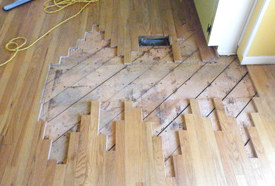 PTMaintenance offers you outstanding floor repair services in Thamesmead SE2. Our company has a lot of experience in providing such kind of services for its customers in an excellent way. If some of the boards in your floor need minor or more significant repairs, our technicians can do them for you. They will arrive at your address on the preferred date and time and will do the necessary repairs and replacing of boards and tiles, if necessary.
Our floor repair services will guarantee that your floor boards and tiles will be mended and steady enough to endure everyday usage. Use our floor repair services to have your floor restored to its initially resistant and nice looking condition. Our technicians are qualified, experienced and will take care of your wooden, tiled and natural stone floors. We provide our floor repair services seven days a week in Thamesmead SE2, London. Call us and reserve them any time.
Get a Free Quote Now!
Professional Floor Repair Thamesmead SE2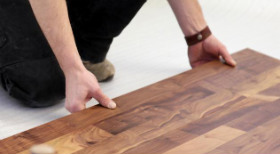 If you need to have your floor tiles or timbers repaired by qualified technicians, who have the necessary skills and experience, order the professional floor repair, which our company offers. It will guarantee you impressive results. All tiles which are slightly cracked will be mended, as well as the timbers, which need some repair work. Significantly damaged timbers and tiles will be replaced with similar such of the same type and quality. Before every sanding and sealing work, professional floor repair is necessary for your wooden floor.
Our professional floor repair can offer you:
Mending slightly damaged boards and tiles on your floor
Replacing of unusable and too damaged tiles and timbers with new ones of similar type and condition
Qualified and skilled technicians, doing the repair work
Hammering of protruding nails on your wooden floor
Adjusting and securing the steadiness of loose boards on your floor
Seven days a week available services, which are provided in a time, convenient for each customer
If you let our floor repairing specialists take care of the condition of your floor, all damages and defects on your tiled, wooden, and floor of natural stone, will be fixed. You can keep your floors in a steady, nice looking and resistant condition, using the professional floor repair, which our technicians provide. We work every day in the week and can help you keep your floor in the necessary attractive and steady condition. Use our call centre to get in touch with us and arrange your floor repair in the preferred time. We provide our services in Thamesmead SE2 from Monday to Sunday. You can rely on our professional and trustworthy floor repair technician to maintain your floor.