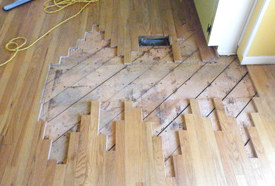 PTMaintenance provides floor repair services in Tulse Hill SW2. Our company has a lot of experience in providing floor repairs for its customers in London.
Depending on the condition of your floor you might be in need of different types of services. We are the right type of agency that can come and give you a hand. Our main office is based in Tulse Hill SW2, London, so we encourage all those people who live there to make the best out of the situation and condition of their floors and call us – we are the right persons who can handle the floor repair services in the greatest possible way. Here are some of the things that we will cover;
Repair your floor in Tulse Hill with PTMaintenance
Sanding
Re-staining and re-sealing
We can also replace all loose planks
Buffing and waxing
Get a Free Quote Now!
In case your wooden floors look dull and there are lots of spots that look worn out, then there is just one thing you have to do – find a professional agency that can handle everything and meet all of your expectations. We believe that the right decision in such occasion is getting in touch with us. We have many employees who are extremely dedicated and who will give their best just to cope with the things and make you another happy customer of ours. We guarantee that we can bring back you floor to life by making a couple of simple things. First, you need to know that we have the needed skills and tools and we will not hesitate to come at your place and help you in any possible way.

Floor Repair Services in Tulse Hill SW2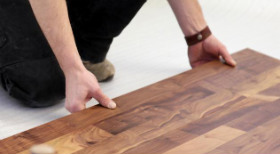 It doesn't matter if your floors have surface or structural damage – we have the experience to take care of everything, so you do not have to worry.Make one simple phone call that will change your home – we have been in this business for many years, so we will not have any problems covering the highest expectations of yours. Tulse Hill SW2, is the district where we can be found, so all those people looking for professional floor repair services – feel free to dial our number and let us know you are in need of such help – we can help you in the best way possible.