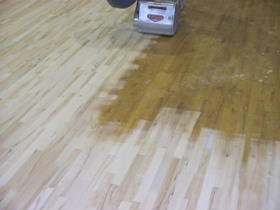 If you want to maintain your floor in a perfect condition, looking shiny and smooth like in the day you installed it, use our floor sanding services in Isle of Dogs, E14.
Did you know that floor sanding services would be more than necessary, after the mounting of your wooden floor? Many people think that with the installation of wood on their floor, the whole improvement process ends and they can enjoy the comfort of their new flooring. Well, things are a bit different. Every wooden part or plank is absolutely different because it comes from a natural source. The difference often creates level discrepancies on the floor.
Don't forget about the minor flaws such as splinters, bark remains, nails, rough edges, etc. All of these drawbacks can be removed with a single sanding service. We are a London based company which executes superb floor sanding in Isle of Dogs, E14.
Floor Sanding Services in Isle of Dogs from PTMaintenance
Our company in Isle of Dogs, E14, offers a wide arrangement of floor sanding services such as:
flooring inspection
dimension measurement
general floor sanding
protective wood coating
Get a Free Quote Now!
Most of our clients admit that they have never realised the importance of professional floor sanding services, until they have found themselves in need of such. Our services can guarantee you completely flat flooring that hasn't got a single trace of any kind of flaws. We begin the floor sanding service with a brief inspection of your floor, to get familiar with material and the areas which will require more attention.
The floor dimensions are carefully measured, so we can calculate how much and what type of sanding paper will be needed to execute the service. Our skilful experts will perform a thorough sanding of your floor with the modern equipment that we have at our disposal. We have optimised the service to make sure that the dust emissions will be kept at minimal level. The last step of our floor sanding is a wood care procedure with a descent layer of protective wood coating.
Floor Sanding and Polishing Isle of Dogs, E14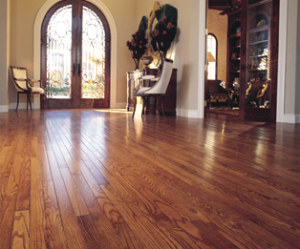 Throughout the years of our floor sanding practice we have proven to our customers that our services are superb. For a reasonable amount of money every private or commercial entity could get their wooden floors flat and free of drawbacks. We offer our services from Monday to Sunday, so feel free to contact us.
If you require qualitative assistance to prepare your hardwood floor for varnishing, we are the contractors you need. Our company delivers superb floor sanding in Isle of Dogs, E14. You can take advantage of our services by arranging a sanding session. Find us in our office in London or call at our support centre.