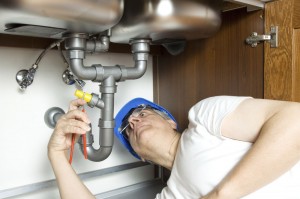 Plumbing services in Brent Cross, NW11 London provided by experienced plumbers. Call us to receive a quote. Hire our local plumbing, gas and heating services in Brent Cross.
Our plumbers in Brent Cross, NW11 London can offer you professional plumbing services at the most competitive rates in your local area. We operate an experienced plumbing company and know how to handle all kind of sudden pipe breakages, cracks or other plumbing issues that you may face.
Our plumbing teams can offer you boiler replacements, plumbing repairs, valve fittings, boiler repair, basic and advanced installation works, bath fittings.
Plumbing Prices Brent Cross
Monday/Friday 7am -7pm: £70
Monday/Friday 7am -12am: £100
Saturday 7am – 6 pm: £100
cSunday 7am – 6 pm: £100
The work is performed by our experienced plumbers, engineers, and technicians. They are well trained and also gas safe registered. We manage a team of 10 local emergency plumbers in Brent Cross who deals also with leaks through ceilings, burst pipes, leaking radiators, central heating problems. Call our customer support care in order to receive more information about our 24 hr emergency plumber service.
Gas Safe Accredited Engineers Brent Cross
Hiring a licensed plumbing company guarantees that the plumber or heating engineer who comes to your home is reputable and qualified to do the work to the highest of standards. PT Maintenance has a solid business strategy which has made us one of the most successful plumbing and property maintenance company in West London.
Our plumbing agency in Brent Cross have grown to become a local leader of plumbing and heating services in the area of West London. We provide our services to domestic and business customers.
Plumbing Services Brent Cross
Drains & blockages solutions
Emergency plumbing service
Replacement of boiler
Hot water issues
Heating and boiler repairs
Taps repair and replacement
Toilets and Water leaks
About Brent Cross
Brent Cross is situated in the northern London, within the Borough of Barnet. The place is renowned for being a great shopping center. The name of the place is derived from the crossroads that were near River Brent. There are no specific boundaries that the place has. However, the premises lie to the eastern side of M1 motorway, the western side of Brent cross Flyover, and near the North Circular. The river Brent flows in the east-west direction through an artificial channel.
The Shopping Center in Brent cross, for which it is renowned, had opened in the year 1976. This was first among the shopping malls in the United Kingdom. The mall was constructed in the shape of a dumbbell that ran parallel to North Circular Road in the east-west direction and had two of the largest stores at the end. It was in 1995 that the mall was renovated. A new town center development in Brent Cross is Cricklewood.
The transport system in Brent cross has undergone a huge development. The Hendon Central and Brent Cross, on the northern Line are the railways underground stations that are closest to the Shopping Center at Brent Cross. There is also a bus station beside the shopping mall and as many as thirteen buses serve the area.
Moreover, the developers of Brent Cross Cricklewood are taking further measures to develop the transport system. The construction of the Cricklewood town is planned to begin on and from 2014 and the project would take twenty good years for completion.