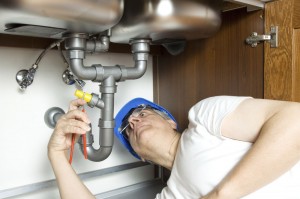 Plumbing services in Dollis Hill, NW2 London provided by experienced plumbers. Call us to receive a quote. Hire our local plumbing, gas and heating services in Dollis Hill.
Our plumbers in Dollis Hill, NW2 London can offer you professional plumbing services at the most competitive rates in your local area. We operate an experienced plumbing company and know how to handle all kind of sudden pipe breakages, cracks or other plumbing issues that you may face.
Our plumbing teams can offer you boiler replacements, plumbing repairs, valve fittings, boiler repair, basic and advanced installation works, bath fittings.
Plumbing Prices Dollis Hill
Monday/Friday 7am -7pm: £70
Monday/Friday 7am -12am: £100
Saturday 7am – 6 pm: £100
cSunday 7am – 6 pm: £100
The work is performed by our experienced plumbers, engineers, and technicians. They are well trained and also gas safe registered. We manage a team of 10 local emergency plumbers in Dollis Hill who deals also with leaks through ceilings, burst pipes, leaking radiators, central heating problems. Call our customer support care in order to receive more information about our 24 hr emergency plumber service.
Gas Safe Accredited Engineers Dollis Hill
Hiring a licensed plumbing company guarantees that the plumber or heating engineer who comes to your home is reputable and qualified to do the work to the highest of standards. PT Maintenance has a solid business strategy which has made us one of the most successful plumbing and property maintenance company in West London.
Our plumbing agency in Dollis Hill have grown to become a local leader of plumbing and heating services in the area of West London. We provide our services to domestic and business customers.
Plumbing Services Dollis Hill
Drains & blockages solutions
Emergency plumbing service
Replacement of boiler
Hot water issues
Heating and boiler repairs
Taps repair and replacement
Toilets and Water leaks
About Dollis Hill
Dollis Hill is situated in the north western London. It is situated near Willesden in the Borough of Brent. The streets of Dollis Hill surround the Gladstone Park. Formerly, this was an estate that belonged to the Dollis Hill House.
The estate of Dollis Hill was formed back in the nineteenth century as a good number of farms were bought by the Finch family with a view to forming a single large estate. It was during the 1820s that the Dollis Hill House was built. The first railway service to the area was offered in the year 1875 by Dudding Hill Line.
The tube station of Dollis Hill was the second railway to open in the area in 1909 on October 1. This metropolitan line is presently transferred to Jubilee line. The team that, during the World War I, had designed Mark VIII, the Anglo American or the Liberty Tank, was located here.
That team that Tommy Flowers led for designing the code breaking colossus computer that was used in Bletchley Park in the World War II, was stationed here as well. Toward the end of 1970s, there was a relocation of the station to the Martlesham Heath.
The Research Station building is now converted into sixty two flats. It is presently known as the Chartwell Courts. The access road to it has the name of Flowers Close. The place has also been home to some of the most eminent people like Eric Simms, Mark Twain, and William Ewart Gladstone.