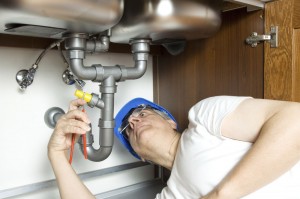 Plumbing services in Hendon, NW2 London provided by experienced plumbers. Call us to receive a quote. Hire our local plumbing, gas and heating services in Hendon.
Our plumbers in Hendon, NW2 London can offer you professional plumbing services at the most competitive rates in your local area. We operate an experienced plumbing company and know how to handle all kind of sudden pipe breakages, cracks or other plumbing issues that you may face.
Our plumbing teams can offer you boiler replacements, plumbing repairs, valve fittings, boiler repair, basic and advanced installation works, bath fittings.
Plumbing Prices Hendon
Monday/Friday 7am -7pm: £70
Monday/Friday 7am -12am: £100
Saturday 7am – 6 pm: £100
cSunday 7am – 6 pm: £100
The work is performed by our experienced plumbers, engineers, and technicians. They are well trained and also gas safe registered. We manage a team of 10 local emergency plumbers in Hendon who deals also with leaks through ceilings, burst pipes, leaking radiators, central heating problems. Call our customer support care in order to receive more information about our 24 hr emergency plumber service.
Gas Safe Accredited Engineers Hendon
Hiring a licensed plumbing company guarantees that the plumber or heating engineer who comes to your home is reputable and qualified to do the work to the highest of standards. PT Maintenance has a solid business strategy which has made us one of the most successful plumbing and property maintenance company in West London.
Our plumbing agency in Hendon have grown to become a local leader of plumbing and heating services in the area of West London. We provide our services to domestic and business customers.
Plumbing Services Hendon
Drains & blockages solutions
Emergency plumbing service
Replacement of boiler
Hot water issues
Heating and boiler repairs
Taps repair and replacement
Toilets and Water leaks
About Hendon
Hendon is a suburban area of London. Charring Cross is at a distance of 11 kilometres to the southeast of Hendon. Mill Hill and Cricklewood surround Hendon respectively on the north and South while to the East and West of it are Temple Fortune and Colindale respectively. Apart from these areas and districts, church end, Edgware, Golders Green and Neasden are other areas close to Hendon.
Hendon Central is the tube station that serves the region. The station is served by the trains running on Edgware Branch of Northern Line of London Underground Network. Besides, Hendon Railway Station, Hendon Aerodrome and several minicab services are available in the region. Hendon Aerodrome is historically remarkable.
Delivery of first airmail, first descent of a parachute from a motorized aircraft and first night flight are some of the feat that Hendon is remembered for. Hendon is the site that provided aerial defence to any land for the first time in history. In fact, historic significance of Hendon is itself an attraction for the land.
Hendon was a Middlesex county civil parish. In 1860s, Great Northern Railways and Midland Railway became functional through Hendon while the underground network touched the area in early 20th century.
The development of Hendon big industry, which focused on aviation works and manufacture of motors, started in 1880s. Hendon was urbanised in 1894 and became a municipal borough in 1932 but the status was abolished and it became a part of Borough of Barnet in 1965.