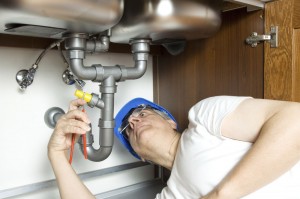 Plumbing services in Kilburn, NW6 London provided by experienced plumbers. Call us to receive a quote. Hire our local plumbing, gas and heating services in Kilburn.
Our plumbers in Kilburn, NW6 London can offer you professional plumbing services at the most competitive rates in your local area. We operate an experienced plumbing company and know how to handle all kind of sudden pipe breakages, cracks or other plumbing issues that you may face.
Our plumbing teams can offer you boiler replacements, plumbing repairs, valve fittings, boiler repair, basic and advanced installation works, bath fittings.
Plumbing Prices Kilburn
Monday/Friday 7am -7pm: £70
Monday/Friday 7am -12am: £100
Saturday 7am – 6 pm: £100
cSunday 7am – 6 pm: £100
The work is performed by our experienced plumbers, engineers, and technicians. They are well trained and also gas safe registered. We manage a team of 10 local emergency plumbers in Kilburn who deals also with leaks through ceilings, burst pipes, leaking radiators, central heating problems. Call our customer support care in order to receive more information about our 24 hr emergency plumber service.
Gas Safe Accredited Engineers Kilburn
Hiring a licensed plumbing company guarantees that the plumber or heating engineer who comes to your home is reputable and qualified to do the work to the highest of standards. PT Maintenance has a solid business strategy which has made us one of the most successful plumbing and property maintenance company in West London.
Our plumbing agency in Kilburn have grown to become a local leader of plumbing and heating services in the area of West London. We provide our services to domestic and business customers.
Plumbing Services Kilburn
Drains & blockages solutions
Emergency plumbing service
Replacement of boiler
Hot water issues
Heating and boiler repairs
Taps repair and replacement
Toilets and Water leaks
About Kilburn
The district of Kilburn is part of three London Boroughs- Brent, Camden and Westminster. It is a multicultural and busy district and one of Greater London's 35 major centres. It consists of London's largest Irish population as well as Afro-Caribbean population.
Kilburn High Road was an ancient track-way, forming a route between the St. Albans and the Canterbury settlements. It got paved under the Roman rule and was given the name of Watling Street during the Anglo-Saxon times.
Killburn is made up of a number of diverse ethnic groups such as Afro-Caribbean, Irish, Indian, Pakistani, Bangladeshi and Somali backgrounds. The presence of the Irish in huge numbers is evident from the fact that many Irish community activities, GAA sports clubs, Irish pubs, Irish newspapers and celebration of St. Patrick's Day prevails in the area. Sometimes, the area is jokingly called County Kilburn.
Major landmarks of the area include Gaumont State Cinema that opened in 1937 and was one of the biggest auditoriums in Europe, with a seating capacity of more than 4000 people. Presently, an Evangelical church uses the building.
Also quite significant was the Tricycle Theatre, which got opened by converting Forester's Hall. It is a well-known art centre and no includes a cinema, theatre and gallery. The south of Kilburn is highlighted by St. Augustine's spire, which is sometimes referred to as the "Cathedral of North London" because of its size. It was completed by John Loughborough Pearson in 1880.