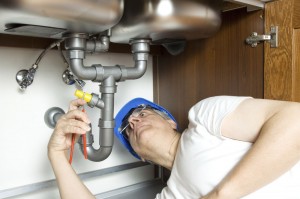 Plumbing services in John's Wood, NW8 London provided by experienced plumbers. Call us to receive a quote. Hire our local plumbing, gas and heating services in John's Wood, NW8.
Our plumbers in John's Wood, NW8 London can offer you professional plumbing services at the most competitive rates in your local area. We operate an experienced plumbing company and know how to handle all kind of sudden pipe breakages, cracks or other plumbing issues that you may face.
Our plumbing teams can offer you boiler replacements, plumbing repairs, valve fittings, boiler repair, basic and advanced installation works, bath fittings.
Plumbing Prices John's Wood
Monday/Friday 7am -7pm: £70
Monday/Friday 7am -12am: £100
Saturday 7am – 6 pm: £100
cSunday 7am – 6 pm: £100
The work is performed by our experienced plumbers, engineers, and technicians. They are well trained and also gas safe registered. We manage a team of 10 local emergency plumbers in John's Wood who deals also with leaks through ceilings, burst pipes, leaking radiators, central heating problems. Call our customer support care in order to receive more information about our 24 hr emergency plumber service.
Gas Safe Accredited Engineers John's Wood
Hiring a licensed plumbing company guarantees that the plumber or heating engineer who comes to your home is reputable and qualified to do the work to the highest of standards. PT Maintenance has a solid business strategy which has made us one of the most successful plumbing and property maintenance company in West London.
Our plumbing agency in John's Wood have grown to become a local leader of plumbing and heating services in the area of West London. We provide our services to domestic and business customers.
Plumbing Services John's Wood
Drains & blockages solutions
Emergency plumbing service
Replacement of boiler
Hot water issues
Heating and boiler repairs
Taps repair and replacement
Toilets and Water leaks
About John's Wood
St. John's Wood forms a part of London's north-west and bears the NW8 postcode, which according to the Forbes magazine is London's fifth most expensive area.
A good number of "villa" housing developed during the early days of the 19th century here, compared to the more popular terraced housing of that time. The district has undergone a lot of changes over the years, but it still remains a sought-after and desirable residential area in the city and an expensive one too.
It is home to the modern day cricket, with the area being the location of three major pillars of the sport- the Lord's Cricket Ground, Marylebone Cricket Club and the Middlesex County Cricket Club.
The district is also well-known for the street of Abbey Road and the Abbey Road Studios. It is here that The Beatles recorded its famous album, "Abbey Road". The road is also featured in the album cover.
Ex-Beatle Paul McCartney owns a property here and can be seen regularly taking strolls along the High Street. Notable people associated with the place include the likes of A.J. Ayer, Clarissa Dickson Wright, supermodel Kate Moss, actor Damian Lewis, Keith Richards, Jonathan Miller, musician Lilly Allen, Sir Richard Branson, cricketer Imran Khan, ex-PM John Major, Jonathan Rhys Meyers, Ewan McGregor and Sachin Tendulkar.
The place has a special mention in literature, with Arthur Conan Doyle using it as the residence of Irene Adler in his "A Scandal in Bohemia".