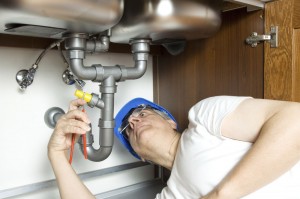 Professional plumbers Paddington, W2 London hired by PT Maintenance. Call our customer support for a quote. Hire our local plumbing, gas and heating services in Paddington.
Our plumbers in Paddington, W2 London can offer you professional plumbing services at the most competitive rates in your local area. We operate an experienced plumbing company and know how to handle all kind of sudden pipe breakages, cracks or other plumbing issues that you may face.
Our plumbing teams can offer you boiler replacements, plumbing repairs, valve fittings, boiler repair, basic and advanced installation works, bath fittings.
Plumbing Prices Paddington
Monday/Friday 7am -7pm: £70
Monday/Friday 7am -12am: £100
Saturday 7am – 6 pm: £100
cSunday 7am – 6 pm: £100
The work is performed by our experienced plumbers, engineers, and technicians. They are well trained and also gas safe registered. We manage a team of 10 local emergency plumbers in Paddington who deals also with leaks through ceilings, burst pipes, leaking radiators, central heating problems. Call our customer support care in order to receive more information about our 24 hr emergency plumber service.
Gas Safe Accredited Engineers Paddington
Hiring a licensed plumbing company guarantees that the plumber or heating engineer who comes to your home is reputable and qualified to do the work to the highest of standards. PT Maintenance has a solid business strategy which has made us one of the most successful plumbing and property maintenance company in West London.
Our plumbing agency in Paddington have grown to become a local leader of plumbing and heating services in the area of West London. We provide our services to domestic and business customers.
Plumbing Services Paddington
Drains & blockages solutions
Emergency plumbing service
Replacement of boiler
Hot water issues
Heating and boiler repairs
Taps repair and replacement
Toilets and Water leaks
About Paddington
The location of Paddington is in central London in the Westminster city. Formerly Paddington was a metropolitan borough. In the year 1965, the place was made one with Greater London and Westminster. Paddington is famous for three distinct places that include the Green Police station that is famous for the high security system, St. Mary's Hospital, and the Paddington station that is famous for being designed by
engineer Isambard Kingdom Brunel. Paddington Waterside is the project that targets the improvement of the canal land and the former railway by the year 2018.
Historically, Paddington had been part of Middlesex. The estate houses and the rectory were occupied by Smalls during later Elizabethan and the early Stuart era. Jane Small who was the wife of Nicholas Small continued in Paddington after the death of Nicholas and also after the death of her second husband, Nicholas Parkinson. The manor house of Jane Small was large enough and thus was let to the attorney general, Sir John Popham during the 1580s.
There was a dwindling in the movement of commercial traffic on canal during the later part of the nineteenth century and the early part of the twentieth century. The place also owns the honor of having such famous residents as Robert Browning, the Victorian poet. Lucian Freud, the British painter had his studio located in Paddington that was first situated in the Delamere Terrace between 1943 and 1962, and later till 1977 at 124 Clarendon Crescent.