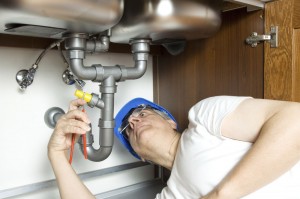 If you need a professional plumbing service in Chiswick, W4 London we are the right company for you. Hire our local plumbing, gas and heating services in Chiswick.
Our plumbers in Chiswick, W4 London can offer you professional plumbing services at the most competitive rates in your local area. We operate an experienced plumbing company and know how to handle all kind of sudden pipe breakages, cracks or other plumbing issues that you may face.
Our plumbing teams can offer you boiler replacements, plumbing repairs, valve fittings, boiler repair, basic and advanced installation works, bath fittings.
Plumbing Prices Chiswick
Monday/Friday 7am -7pm: £70
Monday/Friday 7am -12am: £100
Saturday 7am – 6 pm: £100
cSunday 7am – 6 pm: £100
The work is performed by our experienced plumbers, engineers, and technicians. They are well trained and also gas safe registered. We manage a team of 10 local emergency plumbers in Chiswick who deals also with leaks through ceilings, burst pipes, leaking radiators, central heating problems. Call our customer support care in order to receive more information about our 24 hr emergency plumber service.
Gas Safe Accredited Engineers Chiswick
Hiring a licensed plumbing company guarantees that the plumber or heating engineer who comes to your home is reputable and qualified to do the work to the highest of standards. PT Maintenance has a solid business strategy which has made us one of the most successful plumbing and property maintenance company in West London.
Our plumbing agency in Chiswick have grown to become a local leader of plumbing and heating services in the area of West London. We provide our services to domestic and business customers.
Plumbing Services Chiswick
Drains & blockages solutions
Emergency plumbing service
Replacement of boiler
Hot water issues
Heating and boiler repairs
Taps repair and replacement
Toilets and Water leaks
About Chiswick
Chiswick is a large west London suburb that was formerly used by people as a country retreat. The place is well connected to Heathrow Airport and central London which makes it a popular choice for Londoners to spend some nice time away from their busy lives.
Originally known as a fishing village, the place has evolved a lot with the growth of London. There are lots of historic public houses located within Chiswick. Chiswick High Road is known for its unique mix of food outlets, restaurants, hotel space, expanding office and retail. Eating out in Chiswick is no big concern as there are plenty of restaurants, pubs and cafes that offer pavement sitting. Being situated on the edge
of river Thames has led to the growth of recreational and competitive rowing. Rugby is another sport which is quite a favourite among the people of Chiswick.
When it comes to transportation, Chiswick is well connected through roadways to the Heathrow Airport. The M4 motorway connects directly to M25 motorway and Heathrow Airport. River services are also available from Kew Gardens Pier. The travelling gets a lot easier as the place offers 11 bus routes including 3 services running
twenty four hours and 2 all night services.
Even the train services can be availed from Kew Bridge and Chiswick. The place offers lots of different types of serviced accommodations which prove perfect for business travellers. The places offer full comfort and space along with the luxuries that are available in hotels.