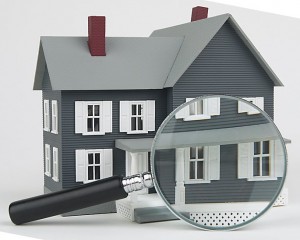 PT Maintenance provides property inventories services in Belsize Park, NW2 London at the most competitive prices in West London. We offer to landlords and estate agents an independent, and professional inventory report performed by highly dedicated team. Our reports protect tenants and landlords because they include in deep descriptions of the condition and content of a property.
Our inventory solutions are approved by AIIC – Association of Independent Inventory Clerks. We attach didgital photographs to the inventory reports that prove the condition of the property. All reports are prepared within 48 hours of the visit to the property.
An inventory report provided by PT Maintenance will have you rights protected at all times during a lease, since they are considered an official document which signed by all parties. Our company has gained the reputation of one of the most trusted inventory firms in Belsize Park, NW2 because of our competitve rates and professionalism.
Our Rates
1 Bedroom Flat: £70
2 Bedroom Flat: £80
3 Bedroom Flat: £95
4 Bedroom Flat: £110
Below you can find more information about our reports in Belsize Park.
Inventories Belsize Park
This is an official document which provides a record of the accessories, furnishing and decoration of your home at the start of a tenancy. It describes the condition of the entire accommodation: from the front entrance through each room, and includes any outdoor space. It includes high resolution photos of each room for a quick overview.
Check in Reports Belsize Park
This is an inventory report that takes place at the beginning of the tenancy agreement. It is prepared by a certified inventory clerk from our company in Belsize Park and presents a self-evident document containing both written and photographic materials that prove the condition of the property.
Check out Reports Belsize Park
PT Maintenance provides accurate check out reports prepared by our independent inventory clerks in Belsize Park. This kind of inventory report is conducted at the end of the tenancy agreement and represents the current condition of the accommodation when the tenants move out.
EPC's Reports Belsize Park
This is an Energy Performance Certificate, also known as 'EPC', that you should prepare when your home is rented out. The EPC report is part of the European legislation that investigates the climate change and tries to reduce the emissions of carbon dioxide.
About Belsize park
The district of Belsize Park is situated in London's north-west and belongs to Borough of Camden. Some of the nearby localities include Hampstead, which seats pretty on the northern and western part of the district, Gospel Oak and Kentish Town to its east, Primrose hill to its south and Camden Town summing up the south-eastern part. Tube stations Belsize Park, Chalk Farm, Swiss Cottage and Hampstead Heath serves the area.
A number of restaurants, cafes and pubs dominate the region, along England's Lane and Haverstock Hill. Within a 5-minute walking radius is the Primerose Hill Park that provides one with a great view of Central London. Belize Park comes under the constituency of Hampstead and Kilburn. The French word "bel assis", which means "well situated", is behind the district's name.
A number of thoroughfares bear the district's name such as Belsize Court, Belsize Avenue, Belsize Gardens, Belsize Crescent, Belsize Lane, Belsize Grove, Belsize Park (road), Belsize Mews, Belsize Square, Belsize Place and Belsize Terrace. An air-raid shelter was built in the area during World War II and the entrance of it can be seen near the Down Crescent tube station.
A large number of celebrities reside in this area including Coldplay's Chris Martin and his wife Gwyneth Paltrow, model Kate Moss, comedian Alexander Armstrong, TV presenter Zeinab Badawi and Fiona Bruce, director Tim Burton and his actress-partner, Helena Bonham Carter, actors Hugh Laurie, Tom Hiddleston, Kate Winslet, Sean Bean, Simon Pegg, Jude Law, Muse's Matthew Bellamy with his actress-partner Kate Hudson, author Fay Weldon and many more.