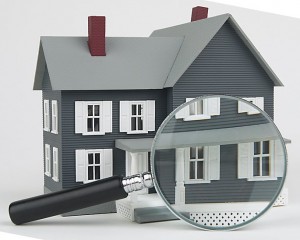 PT Maintenance provides property inventories services in Kilburn, NW6 London at the most competitive prices in West London. We offer to landlords and estate agents an independent, and professional inventory report performed by highly dedicated team. Our reports protect tenants and landlords because they include in deep descriptions of the condition and content of a property.
Our inventory solutions are approved by AIIC – Association of Independent Inventory Clerks. We attach didgital photographs to the inventory reports that prove the condition of the property. All reports are prepared within 48 hours of the visit to the property.
An inventory report provided by PT Maintenance will have you rights protected at all times during a lease, since they are considered an official document which signed by all parties. Our company has gained the reputation of one of the most trusted inventory firms in Kilburn, NW6 because of our competitve rates and professionalism.
Our Rates
1 Bedroom Flat: £70
2 Bedroom Flat: £80
3 Bedroom Flat: £95
4 Bedroom Flat: £110
Below you can find more information about our reports in Kilburn.
Inventories Kilburn
This is an official document which provides a record of the accessories, furnishing and decoration of your home at the start of a tenancy. It describes the condition of the entire accommodation: from the front entrance through each room, and includes any outdoor space. It includes high resolution photos of each room for a quick overview.
Check in Reports Kilburn
This is an inventory report that takes place at the beginning of the tenancy agreement. It is prepared by a certified inventory clerk from our company in Kilburn and presents a self-evident document containing both written and photographic materials that prove the condition of the property.
Check out Reports Kilburn
PT Maintenance provides accurate check out reports prepared by our independent inventory clerks in Kilburn. This kind of inventory report is conducted at the end of the tenancy agreement and represents the current condition of the accommodation when the tenants move out.
EPC's Reports Kilburn
This is an Energy Performance Certificate, also known as 'EPC', that you should prepare when your home is rented out. The EPC report is part of the European legislation that investigates the climate change and tries to reduce the emissions of carbon dioxide.
About Kilburn
The district of Kilburn is part of three London Boroughs- Brent, Camden and Westminster. It is a multicultural and busy district and one of Greater London's 35 major centres. It consists of London's largest Irish population as well as Afro-Caribbean population.
Kilburn High Road was an ancient track-way, forming a route between the St. Albans and the Canterbury settlements. It got paved under the Roman rule and was given the name of Watling Street during the Anglo-Saxon times.
Killburn is made up of a number of diverse ethnic groups such as Afro-Caribbean, Irish, Indian, Pakistani, Bangladeshi and Somali backgrounds. The presence of the Irish in huge numbers is evident from the fact that many Irish community activities, GAA sports clubs, Irish pubs, Irish newspapers and celebration of St. Patrick's Day prevails in the area. Sometimes, the area is jokingly called County Kilburn.
Major landmarks of the area include Gaumont State Cinema that opened in 1937 and was one of the biggest auditoriums in Europe, with a seating capacity of more than 4000 people. Presently, an Evangelical church uses the building.
Also quite significant was the Tricycle Theatre, which got opened by converting Forester's Hall. It is a well-known art centre and no includes a cinema, theatre and gallery. The south of Kilburn is highlighted by St. Augustine's spire, which is sometimes referred to as the "Cathedral of North London" because of its size. It was completed by John Loughborough Pearson in 1880.