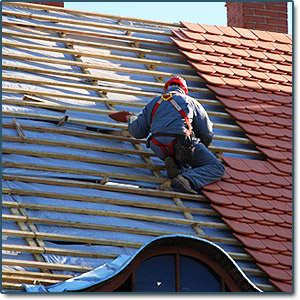 Professional roofing services in Belsize Park, London provided by PT Maintenance. Call our roofers for a quote. Finding roofing services in Belsize Park, NW11 that are reliable, convenient and affordable isn't an easy job, especially if you live in a city like London, where there are hundreds of contractors that claim to offer the best roofing services.
As a homeowner, you probably know that the roof is one of the most important parts of your home and it is very important that you have it inspected and maintained regularly. These inspections may prevent serious problems with the roof – leaks, structural problems, etc. The best way to do this is to hire professional workers like the ones we employ.
Our company offers the most affordable and convenient roofing solutions in London, and we are absolutely sure that there isn't a roofing job which our employees can't handle. We've been in this business for several years, but we are already the favorite choice of hundreds of people when it comes to roofing services.
We are so popular in Belsize Park, because:
•Through the years we worked on hundreds of different projects, so we are familiar with the most recent
roofing technologies, and we know how to apply them in order to get the best results.
•We employ a team of trained, experienced and vetted workers, who work according the highest standards and are highly motivated to achieve the results expected by our clients.
•We are capable of performing all kinds of roofing jobs – installation, planning, designing, replacing, maintaining, inspecting or repairing.
•We provide the required equipment and materials, so you don't need to worry about additional expenses.
A well maintained roof can save you a lot of money and troubles. Imagine your roof leaking in the middle of
winter? This will be a huge problem, but thanks to regular inspections made by us, you can make sure that this won't ever happen to you. We guarantee that our employees will do their best to find even the smallest problems with your roof and take care of them before they cause any troubles. Thanks to our rich experience, we are familiar with just about every type of roof, so we assure you that there isn't a roofing job which we can't take on.
We offer a wide range of roofing services in Belsize Park, for example:
Carrying out urgent or planned roof repairs
Replacing, designing and building roofs
Building and replacing roof lighting
Install fascia boards, gutters and bargeboards
Loft conversion and loft insulation
About Belsize park
The district of Belsize Park is situated in London's north-west and belongs to Borough of Camden. Some of the nearby localities include Hampstead, which seats pretty on the northern and western part of the district, Gospel Oak and Kentish Town to its east, Primrose hill to its south and Camden Town summing up the south-eastern part. Tube stations Belsize Park, Chalk Farm, Swiss Cottage and Hampstead Heath serves the area.
A number of restaurants, cafes and pubs dominate the region, along England's Lane and Haverstock Hill. Within a 5-minute walking radius is the Primerose Hill Park that provides one with a great view of Central London. Belize Park comes under the constituency of Hampstead and Kilburn. The French word "bel assis", which means "well situated", is behind the district's name.
A number of thoroughfares bear the district's name such as Belsize Court, Belsize Avenue, Belsize Gardens, Belsize Crescent, Belsize Lane, Belsize Grove, Belsize Park (road), Belsize Mews, Belsize Square, Belsize Place and Belsize Terrace. An air-raid shelter was built in the area during World War II and the entrance of it can be seen near the Down Crescent tube station.
A large number of celebrities reside in this area including Coldplay's Chris Martin and his wife Gwyneth Paltrow, model Kate Moss, comedian Alexander Armstrong, TV presenter Zeinab Badawi and Fiona Bruce, director Tim Burton and his actress-partner, Helena Bonham Carter, actors Hugh Laurie, Tom Hiddleston, Kate Winslet, Sean Bean, Simon Pegg, Jude Law, Muse's Matthew Bellamy with his actress-partner Kate Hudson, author Fay Weldon and many more.