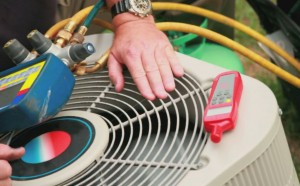 Nowadays, air conditioners can be found in just about any home. This isn't a surprise, because the air conditioner is the most convenient way to keep your home warm during the winter and cool during the hot summer months. However, just like any other piece of machinery, air conditioners also need to be regularly maintained and they may break down from time to time.
If this happens to you, then you should consider booking professional air conditioning services. We are here to offer you just that – reliable, qualitative and affordable air conditioning services which will surpass your expectations. We've been in this business for years and we have successfully installed and repaired hundreds of different air conditioners.
We employ a team of professionally-trained workers who have been a part of our company for years. They are familiar with almost all air conditioner brands and we are confident that they can fix any problem in a matter of hours. Our air conditioning services can also come in handy when you need to purchase and install a new air conditioning unit.
Our services are very flexible and they can include lots of stuff. Some of the more general air conditioning services that we offer are:
Installation
We'll make all necessary arrangements – plan the entire installation in order to be prepared for anything and complete the job in a short amount of time, without disturbing our client. The work of our employees is constantly supervised and a licensed technician will follow the installation process in order to make sure that everything is installed properly. When the installation is complete, we'll test the system for problems.
Servicing
We can service domestic and residential air conditioning systems. The inspection will find any current or potential problems and fix them. Having your air conditioning system maintained on a regular basis will enhance its performance.
Repairing
Our air conditioner repair service is highly sought and annually we repair over a hundred air conditioning systems. Our workers are supplied with all necessary tools and equipment and they'll arrive at you place at the appointed date & hour. Usually, all repair works are carried out at the property of our client, but in some cases we may need to order new parts which usually arrive within 24 hours. We'll also provide you with a detailed quote.
Our air conditioning services are available for private and commercial clients as well.