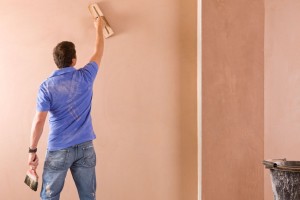 Many companies in London can offer you plastering services, but which one can you trust? If you want your home to be plastered by trained and experienced workers then you should contact our company. We've been in the business for many years and our plastering service is the favourite choice of hundreds of people.
Providing top quality plastering services isn't easy and we work hard every day in order to improve the quality of all our services . We are constantly researching new plastering techniques and the most modern products available on the market. Keeping up with the latest trends is the key to success and we believe that our company uses the most modern equipment, techniques and products.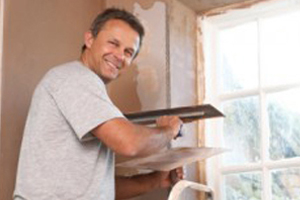 We are able to assist you with your walls, ceilings or anything else you might need to be plastered. It doesn't matter if you have dents from wear and tear, a hole from someone's fist or a person sized gap where you fell straight through – we can have it fixed in no time.
We may perform:
Internal Plastering – This includes dry- lining, skimming, ames taping, screeding, wall and ceiling repairs, internal insulation and general plastering.
External Render / Roughcasting – External wall decorative finishes include:
-rendering – mostly used to achieve a smooth or textured finish
-rough casting – dry aggregate is thrown onto a wet surface to form a desired texture
-wetcast – slurry mix of aggregates and cement is thrown onto a dry surface
Marble Plastering – Polished marble plasters provide enduring finishes that can be enhanced by a host of textures or colours. Marble has a fire rating of zero and is perfect to use in areas with high humidity and high moisture content. Easy to maintain and beautiful – marble is a top choice.
Damp proofing – Renovating plasters are cement based and have waterproof features. Their use is intended for replastering after the successful installation of a damp proof course. The wall continues to gather moisture from the atmosphere but this type of plastering allows it to breathe.
External Insulation – No matter how big or small your property is or what type of insulation and plastering you would like to get – we will be there to do the job for you.
Insurance Work – Whenever an accident happens and you need someone to fix your property in no time, trust us. We work with many insurance companies, covering fire, flood, storm and other types of disaster damages.
Our plastering service can include:
Interior and exterior plastering
Replacing ceilings
Plastering walls and ceilings
Coving
Removing artex
Job corrections
Plastering boarding
Insulating external walls
Sanding
Specialist finishes
Throughout the years, we have worked with hundreds of customers and our employees have serviced both residential and commercial properties. So far, we have been doing a magnificent job and we've never disappointed a single client. We have built ourselves a flawless reputation and we do our best to maintain it. We guarantee that you won't be disappointed if you take advantage of our professional plastering service.
We can also assist you with :
Re-Skimming Walls – If you are a part of the many people who re-decorate their homes every few years, then you've probably noticed that transitioning from wallpapers to painted walls can be very difficult. The main reason for this is the fact that most walls must be re-plastered before being painted again. Doing this job by yourself is difficult and very expensive so we advise you to leave it to our professional technicians.
Plastering Job – Booking the plastering services of the wrong company can cause you a lot of troubles. Sadly, there are many companies in London which claim to offer reliable and qualitative plastering services, but they always disappoint their clients. If you want to book qualitative plastering services, then you should look for companies like ours – we've proven our reliability and professionalism numerous times and our services have satisfied the needs of hundreds of clients.
Paint Pebbledash – Applying pebbledash rendering to your home's external walls isn't just going to improve the building's looks – it will also water-proof your home. Homes treated with pebbledash have unique, good-looking external walls which are easy to maintain. In fact, pebbledash rendering is the easiest to maintain and this is one of the main reasons why it is preferred by so many people.
Floor Screeding Service – Floor screeding is one of the most important processes and it must be done properly in order to improve the quality and durability of the entire floor. If you are looking for a reliable and qualitative floor screeding service, then our company is the best choice for you. We've been in this business for many years and our services have satisfied the needs of hundreds of different clients.
Float & Set – Our float & set plastering service is one of our most popular offers and it has been used by hundreds of clients throughout the years. We won't be exaggerating if we say that our float & set plastering service is the most reliable and qualitative in London so if you want to have perfectly smooth walls which are ready for decoration, you should get in touch with our company.
Flexible Silicone and Acrylic Finishes – Flexible silicone & acrylic finishes are currently the most modern finishes for any building. They aren't the cheapest you can find, but we assure you that they are worth every penny. Applying these finishes isn't an easy task and only a few companies in London can handle it – we are one of them.
External Wall Insulation – A recent research shows that millions of properties in the UK aren't properly insulated. This leads to poor thermal performance which results in higher fuel consumption and higher CO2 emissions. One of the main reasons for heat loss are poorly insulated external walls. Having good external wall insulation can bring you many benefits.
Dot and Dab Plasterboard – Finding a company which offers all types of top quality services, isn't an easy job, but it seems like you've come to the right place. We are an experienced and renowned company which offers all kinds of plastering, refurbishment, building and other services. One of our most popular plastering services is the dot and dab.
Coving Services – There are many things that you can do to give your home an individual look. One of the most affordable and efficient ways to improve your home's looks is to install coving. There are many stores from which you can buy ready-to-install covings, but we must warn you that their quality is far from good. If you want to install high quality coving in your home, then we advise you to get in touch with our company.
Cover Artex Ceilings – Artex is a popular material which is more expensive than regular plaster, but it is also more attractive and gives you the opportunity to create different textures. If you want the rooms at your home to look great, then you should consider booking a professional artexing service.
Cornice and Coving Repair – Cornices can be found in many homes, mostly in those homes dating back from the Victorian and Edwardian periods. Few people know that cornices are a potential hazard to the people who live in the home. Over time, cornices lose their good looks and they start falling apart. In some cases, the entire cornice may crash on the ground.
Rendering and Plastering Services – Colour and scratch rendering is a great way to improve your home's external and internal look. This job isn't so complex and many people prefer to do it on their own, but one small mistake can cost you a lot of money, so we advise you to leave this job to trained and licensed professionals.
Our workers are a very important part of our company – each one of them has been professionally-trained and most of them have been working wit us for years. They are familiar with our requirements and we are confident that they can surpass the expectations of the pickiest clients. We provide our employees with the most modern materials and equipment, so you don't have to supply them with anything.
Our plastering service has changed the appearance of hundreds of homes and offices, so don't hesitate to call us on 020 347 55 444 if you want your home's appearance to be modernised and freshened. Don't forget that our high quality plastering services come at a good price and we are the perfect choice for people with a small budget.