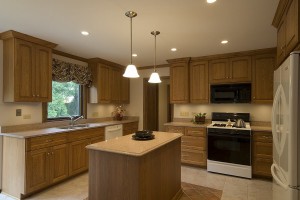 If you are looking for qualitative and reliable refurbishment services which won't cost you a small fortune then you have come to the right place. Our refurbishment services are the most popular in London and we are well-known for our responsibility, reliability and professionalism. Many people avoid using such services and think that they can repair anything on their own, but in the end they get desperate and turn to companies like us.
There isn't a job which is too big or too small for us – our company can refurbish your kitchen cupboards, lay a new coat of paint in your bedroom, install a new bathroom suite and just about any other refurbishment job you can think of. All our services are carried out by teams of expertly trained workers who have already satisfied the needs of hundreds of our past customers.
Most of our workers have been a part of our company and they've proven to be reliable, devoted and motivated workers who do their best in order to meet the expectations of our customers. We supply our employees with modern equipment and materials in order to enhance the results they achieve. We are confident that no other company in London can match the quality and price of our professional refurbishment services.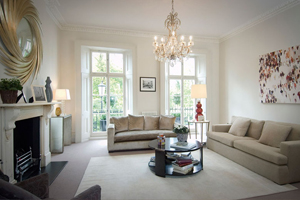 We have a unique approach towards each one of our customers and we guarantee that we will take your demands in account. Our employees will work according to your requirements and we assure you that the final results won't just meet your expectations – they'll surpass them. Our refurbishment services are very flexible and our customers can tailor them to fit their budget and requirements. Our employees are available seven days a week and their working hours are quite flexible as well, so we can easily work with clients who have a busy schedule.
If you want to take advantage of the most reliable and qualitative refurbishment services in London then we should be your choice – trust us and we guarantee that we won't let you down!
We offer our customers:
Kitchen Fittings
Designing kitchens, supplying the necessary materials and putting them together, connecting and installing appliances
Bathroom Fittings
Installing bathroom suites, connecting plumbing system, designing and arranging, installing appliances and connecting them to the water supply
Flooring
Installing hardwood floors, laminate, engineered wood, vinyl, tiling services or placing carpets
Tiling
Tiling bathrooms, kitchens, floors, walls and countertops of all kinds. We also provide a wide range of tiles.
Electrical Services
Rewiring, replacing electrical installations, installing lights
Soundproofing rooms
Installation thermal insulation
Internal and external insulation
Plastering
Dot and dab plasterboards placement, floor screeding, float and set, rendering, skimming walls, etc.
Installing fitted furniture
Furniture assembly, moulding and installation.
Painting and Decorating
Wallpaper hanging, painting and room design
Keep in mind that those are some of the main refurbishments we provide. Anything else that you might need to do around your house, can be tackled by our professionals. They have a passion for the job and will make sure everything is done perfectly. Feel free to ask for any additional service and they will be more than happy to provide. Whatever it is that you need, feel free to discuss it with your booking agent or with the professional that comes to visit on-site.
Whenever you feel like your property needs a new look, do not hesitate and reach out to us. We are able to send a team of professionals straight away, any day of the week. They will assist you with anything and help you achieve the desired look of your place. If you have a particular project in mind, feel free to share it with them. Our refurbishing specialists are experienced and know how to approach any task in hand. They will create a detailed checklist with all tasks that need to be performed in your house, design the new look and finish everything in the intended time frame.
The team of professional technicians will come on site and inspect the property. Any objects, areas or other parts of the house that need repair or refurbishment will be noted.
They will discuss the best approach for the situation with you and give you a list of solutions to choose from. They are very experienced and know how to deal with any issues in the best way possible.
The whole project will be presented to you and all your personal requirements and requests will be taken into consideration. The price, the time and the materials will be listed so you know exactly what you are getting.
You are able to work with our designer and help them create the perfect atmosphere for you. You will be able to choose colours, textures, fabrics and pretty much everything that goes in your home.
Our professionals will help you with the choice of colour for your walls, if they are to be repainted. They have a vast knowledge about colour suitability.
Your home will be prepared for the refurbishing. All floors and upholstery will be covered and protected. The technicians will begin the working process. (Depending on what has to be done in your home the process can take anywhere between a few days and a few weeks)
When everything is ready, a general clean up will follow and your house will be ready for decoration.
We advise you to save your time and book our professional refurbishment services on 020 347 55 444. We can refurbish electrics, plumbing, glazing, carpentry, decorations, rooms, offices, etc. There are a few jobs which we can't handle and we are confident that our refurbishment services are the most qualitative in London.