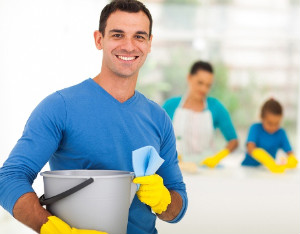 The end of tenancy cleaning is an important procedure that needs to be implemented when the tenant decides to change their place of living. It is very important to provide this service in an impeccable way unless you want to experience problems with receiving your deposit back. Many people try to perform the end of tenancy cleaning by themselves, however, the professional implementation of the service with the appropriate cleaning equipment is recommended. The service ensures the full sanitisation of the premises according to all the cleaning standards.
The reason why End of Tenancy cleaning is considered so important is the fact that owners and estate agencies want the premises to be in flawless condition for the next tenants. Contracts usually state that this should be performed by the tenant that is leaving, so the responsibility falls on you. You must clean the place according to all standards in order to receive your deposit back.
End of Tenancy cleaning however, is not like the regular domestic cleaning. It includes much more than just the areas that are cleaned every week. When you remove your belongings and unveil hidden corners and areas that are often overlooked in your everyday life, you will notice just how much dirt has been gathering there. Without you even noticing grime, dust and stains have been living in your flat rent free and now comes the time for you to take care of them. As you can probably guess, old stains are not easy to remove. They require a lot of scrubbing, time and effort, as well as special products and skills. We know that you are very busy with the moving process and we doubt that you have extra time to spend on scrubbing and cleaning for hours.
Property Maintenance London offers you the perfect solution for this problem. We can come and clean the whole property while you take care of packing, moving and decorating your new place. All cleaning technicians on our team are experienced and know how to handle any situation. No matter what the condition of your house is, they will put it back in order. We provide them with the best cleaning tools and products on the market. With their help the cleaners will be able to remove any stubborn dirt or stains from any part of your house.
The procedures included in the end of tenancy cleaning are:
Removing of all cobwebs from corners, ceilings and walls ( behind furniture as well)
Dusting all surfaces and shelves ( tops of all cupboards and doors included)
Cleaning all windows on the inside
Washing and polishing all mirrors and framed pictures
Vacuuming all carpets and upholstery
Deep cleaning of carpets, upholstery and curtains ( upon request)
Cleaning of all home appliances on the outside
Disinfection of all remote controls, light switches and door handles
Decluttering and cleaning of all cupboards and drawers
Washing of bed linen and pillows
Bathroom :
Descaling , scrubbing and disinfecting the toilet and its seat
Washing, polishing and disinfecting the sink and taps
Descaling, polishing and disinfecting the shower, its taps, hose and head
Removing soap scum and hard water stains from all tiled surfaces
Cleaning and disinfecting the bathtub/shower cabin
Drains unclogged and cleaned
Bathroom cabinets decluttered and cleaned
All mirrors and glass surfaces – washed and polished
Rubbish – disposed of
Kitchen :
Kitchen cabinets decluttered and cleaned
All cooking areas degreased and scrubbed
Countertops – washed and disinfected
Kitchen appliances cleaned externally ( internally upon request)
Sink and its taps – cleaned and disinfected
Extractor will be cleaned
Stove top – scrubbed, degreased and disinfected
Table and chairs – disinfected and polished
Rubbish – disposed of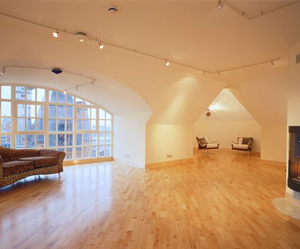 The following procedures will be implemented as a part of the end of tenancy cleaning and in addition to this the company provides the detergents and the whole cleaning equipment, suitable for the task. Apart from this, the customers will be given a guarantee for the impeccable performance and promising final results.
All members of our team have a lot of experience in providing second to none end of tenancy cleaning. We are sure that we can handle every cleaning task that needs to be implemented, in a thoroughly professional manner. Our cheerful and friendly cleaners will pay attention to every cleaning detail that may be considered important for this procedure. We have established a successful path through which we can collaborate with all of our revered customers in the best possible way. We use more than innovative methods when dealing with all the cleaning problems that may appear. The cleaners are familiar with the expectations that all landlords and estate agencies have and that is why we are convinced that you won't experience any problems with your deposit when we finish with the end of tenancy cleaning.
Why choosing us?
We are committed and disciplined and we want to prove to you that we can manage with the providing of your end of tenancy cleaning in the fastest, most efficient way possible. If you join us you will certainly benefit from the following things:
providing full sanitisation of the premises
professional treatment of the surfaces
cleaning products that are free of toxic chemicals
customer support centre
Our friendly and supportive cleaners are ready to meet every cleaning obstacle and always strive to achieve success in the cleaning procedures that they provide. We are qualified enough to ensure a working process that will be implemented in a fast and effective way.
We offer end of tenancy cleaning in:
What is our working time?
Our working time will suit the needs of our customers perfectly. The cleaners are available 7 days per week, during the whole day. The customers that find it difficult to make an arrangement during the week can do this at the weekends thanks to our flexible working hours. Our committed team of cleaners is ready to provide the end of tenancy cleaning at any time of the day and they will come equipped with all the right tools as soon as you contact them.
Do not hesitate and give us a call whenever it is time to move out and thoroughly clean your apartment. We guarantee satisfaction and high quality results. Call our office agents – they will be able to answer any questions you might have and help you book a service.