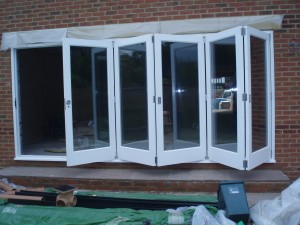 Glazing services are highly sought in London and our company offers one of the most qualitative and affordable glazing services in the area. We are a very experienced agency and our glazing services are carried out according to the highest standards. We've been in this business for many years and we are familiar with every little trick that can be used to enhance the results of our work. We are confident that our employees can meet the requirements of any client, thanks to their professional training and vast experience.
As we mentioned above, we have been offering glazing services for years and our company has worked with many different clients. We have built ourselves a flawless reputation and we do our best to maintain it – our service is being constantly improved and our employees are annually trained in order to be familiarised with the latest maintenance and repairing methods. Maintaining the quality of our glazing services isn't an easy task, but we are doing our best and we are confident that no other agency in London can meet the price and quality of our glazing services.
Glazing, Window repair and replacement are services widely used among residential, commercial or industrial clients. Glass windows are usually used in all kinds of properties. The types of windows differ in shape, size and type and we are happy to be able to offer you all.
Glass blocks/bricks admit light but are designed to obscure a room or building interior.
Glass doors include a wide range of decorative and functional products.
Glass walls may be mirrored, transparent or opaque and used in an indoors or outdoors area.
Decorative glass mirrors are design elements used on walls. doors and tabletops.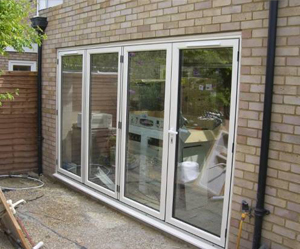 Our window installation and glazing services can provide a wide variety of options to you. We are able to include the installation of factory – made components or design and install custom made windows. Share your ideas with us and let us make them happen. Our professional technicians have a lot of experience and know how to do the job flawlessly.
We also offer window repair and installation of replacement windows. That includes replacing broken window glass and fixing a damaged sash or frame. Replacement windows are new windows that mount within an existing wooden window frame. They differ from new construction windows, which have a nailing fin along the outer frame. Window replacement and repair includes glazers who can replace and repair bay, bow, double hung windows, sliders and patio doors.
The technician measures the rough openings and protects surrounding surfaces from the ingress of water.
The installer will level the windowsill to ensure that the jamb is plumb and the entrance opening is perfectly square.
The technician caulks the top of the window if there is metal flashing supplied to cover the top of the window frame.
As a final step, the technicians will fit sash inside the window frame and insulate the structure against drafts.
We can also offer you:
Installing double glazing
Maintaining and repairing windows
Installing bargeboards and fascias
Repairing doors
Installing shop fronts and sealed units
Guttering and cladding
We are always happy to work with new customers, because it is a great opportunity to show the quality of our work! Annually, we install and repair hundreds of windows all over London and we have never received complaints about the results.
Our working hours are very flexible and our employees are available seven days a week. This means that you can book our glazing services any day of the month and our workers will visit you at a time convenient for you. You will be serviced by a team of expertly trained and very experienced glazers who have worked with hundreds of clients. Don't forget that our glazing services are available for commercial and residential customers as well.
We can also provide the following services for you:
You can contact us on the numbers shown in the Contact page. Don't hesitate to get in touch with us if you have any questions about our glazing services or if you want detailed information about our prices, reputation and past projects.
Our glazing service is available for residents of the entire London area and we are at your disposal 24/7, so don't hesitate to call us on 020 347 55 444 any time. Our support staff is available as well and they will gladly answer all your questions regarding this service.