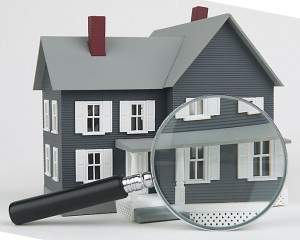 Many companies in London offer property inspection services – some of them work with private customers while others prefer working with commercial clients. If you want to take advantage of a reliable and qualitative property inspection service which is available for both commercial and private customers, then you should get in touch with our company. We've been offering this service for years and our employees have a lot of experience in inspecting and assessing hundreds of properties.
They've been professionally-trained and we guarantee that they will carefully check every part of the property. They'll start from the foundation and get all the way to the roof – absolutely everything will be checked. We suggest you get your property inspected annually. This way you will make sure everything is in order and will be able to detect any issues and take the required measurements to prevent them from harming your premises.
We offer the following specific inspections:
Relocation Inspections

No matter if you are a seller or a buyer, our relocation inspection will surely be helpful. If you are a buyer, then we are the quickest and most convenient way to have your future purchase checked from top to bottom. If you are a seller, then we can check your place and guarantee that it is in a condition, matching the requirements on the market. Our workers work according to the highest standards and we are confident that their assessment will show the true condition of the property.It is of crucial importance to check a building whenever you are investing into one. External and internal inspections will provide you with detailed information about the condition of the whole property. Starting at the foundation, walls, roof, plumbing and electrical system, condensation issues, insulation, chimneys and everything else that needs to be in order.

Home Energy Tune-Up Inspections
If you are looking for a way to reduce utility bills, then our energy tune-up inspection is the best choice for you. Our trained and experienced technicians will inspect every part of your home and present you with a detailed report about the energy usage in your home. They'll check the insulation, appliance efficiency, room size, efficiency of your heating or cooling system and more. Based on this information, they'll show you how to improve your home in order to reduce the utility bills and improve its comfort. We are able to do a thorough inspection on the outside and the inside of your property and come up with the best solution for any issue you might have at home. External insulation, a cool roof, window and door frame replacement, flooring and anything else that may be a part of the issue will be taken into consideration and a plan on how to resolve it will be presented to you.
Commercial Property Inspections
Let us check the materials and equipment used in your commercial property. We'll provide you with a detailed report about the pros and cons of your installment and give you advice on how to improve it. Any malfunction or construction issues you might be experiencing will be checked and reported. The roof, walls and floor will be inspected for any signs of water damage. All lights and lifts will be checked and the whole electrical system will be inspected. All drains and vents will be checked and serviced, plumbing and gas installations will be inspected as well.
A property inspector examines a property's safety and current condition. They will also check for insects, water and fire damage or any other issue that may affect the value of the property.
A report's assessment can include everything from material defects that negatively impact a home's value through malfunction of installations, to minor cosmetic defects.
If a home inspector finds any unsafe or dangerous materials or costly cosmetic defects, a buyer can decide not to proceed with the purchase of the house, negotiate the sale price or ask the homeowner to make repairs, in order to keep the contract intact.
Here is the full checklist that all inspectors use whenever performing this service:
Heating System
Central Air Conditioning System
Interior Plumbing
Electrical Systems
Roof and Rain Gutting
Attic, including visible insulation
Walls
Ceilings
Floors
Windows and Doors
Foundation
Basement
Structural Components
Appliances
Some of the other things which our property inspection service may include are:
Water analysis
Termite inspection
Mold and radon gas testing
Septic testing
Carbon monoxide testing
Lead based paint testing
Reviewing new home construction
Inspecting spa and pool
Inspecting commercial buildings
Inspecting construction plans
Infrared inspections
Home seller's pre-listing inspections
Home buyer's pre-closing inspections
Don't hesitate to contact us if you have any questions regarding our property inspection service. Our office agents are available 7 days a week and will be able to answer all your questions. They can also give you advice, help you book a service and give you a free quote over the phone. Waste no time and hire us. We guarantee 100% satisfaction.