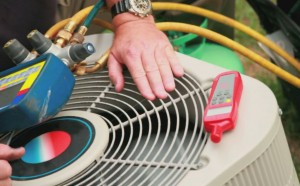 Air conditioning services are offered by many companies in London, but only few of those companies can offer you reliable services which will meet your budget and requirements. If you want to have your air conditioner installed, maintained and repaired by the most experienced and reliable technicians in London, then you should contact our company.
We offer the most popular and affordable air conditioning services in London and we are confident that our workers can meet the expectations of the pickiest customer. We've been offering our services for years and our employees have worked with hundreds of different clients. So far, we have always managed to satisfy the needs of our clients and we've never received negative feedback.
Our air conditioning services are the favorite choice of hundreds of people and we are absolutely sure that our employees can take care of any air conditioning problem. Our workers have been professionally-trained and most of them have been working with air conditioners for years, so they have a lot of experience as well. The air conditioning services we offer are very flexible, and you can tailor them to meet your budget and requirements. The general things which we offer are:
Installing air conditioning units
We'll take care of the entire installation process – planning, installing and testing. We'll do our best to finish the job in time, without disturbing our customer. Our employees have installed hundreds of residential and commercial air conditioning systems, so we guarantee that they will do their job quickly and professionally. After finishing the installation, the AC system will be tested.
Servicing the air conditioning system
We work with both private and commercial clients. This service can be booked on a regular basis and we advise you to have your air conditioning system serviced at least once a year. This will guarantee that the system is working at its peak performance and that it won't fail suddenly.
Repairing and replacing air conditioning systems and units
This is one of our highly sought services and annually our workers have to visit over a hundred clients in order to repair their AC systems. We supply our employees with the most modern equipment and tools, so you don't have to supply them with anything. In most cases, the problem can be eliminated on site, but if it is a more serious problem, we might have to order new parts. A licensed technician will provide you with the price of the parts and repairs.