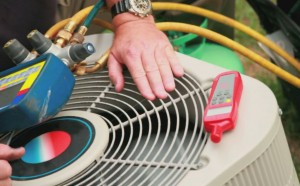 Air conditioning services are the type of services that don't have to be underestimated because of many reasons. As you know the temperatures during the summer are pretty high and if your cooling system is not working properly you will have lots of problems.
This is why you need to trust professionals who know how to take care of the job in the best way possible. Of course lots of people and agencies will try to offer you their help but you should pick up the best offer. And speaking of best offers you have to know that we are the perfect choice you can make.
Thanks to our rich experience we will be more than happy to come at your place and give you a hand. You can be sure that our professional workers will give you a hand with any type of problems related to your heating or cooling system. Along with all the usual services such as maintaining we also offer:
Air purifier
Replacement of old equipment along with the installation of a new one
Maintenance on monthly basis
Portable or rental conditioning
Don't think that those are the only services we offer because they are definitely not. You can also find a wide variety of various types of offers. The only thing that you need to do is to pick up the phone and let us know you need our help. We have several mobile teams that can be sent at your place immediately as long as they are available. We have spent so many years trying to build our positive reputation and this is why you can be sure that we will not do anything that will spoil it.
As a matter of fact you should know that we are here to help our clients and we are always putting our clients before the profits. This is probably one of the main components of our success. Don't waste any more time on trying to find the perfect air conditioning services because you have already done so. The only thing we would encourage you to do is to pick up the phone and reach us. This can be done easily simply because we are always open for business. Don't forget to give us details on your problem or needs – in that way we will be able to get the job done faster than you can imagine.