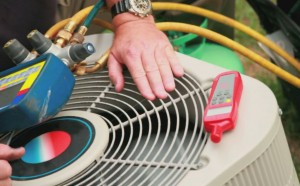 When something happens and your air conditioner gets broken you need to know that you have solid people who will take care of the problem in South West London. After all when the temperatures are so high outside it is pretty unpleasant to live without any cool air.
Well, we would like to offer you our help. We are the type of agency that every person should take advantage of simply because we combine everything we need in order to be successful. And so far we believe that we have managed to create good and reliable services at really low rates. We should also mention a couple of words about our workers.
They are extremely dedicated and they know how to take care of everything. If you are wondering how are we so sure about this, then you may want to know that they have been dealing with air conditioning for more than a couple of years and they are considered to be one of the finest specialists out there.
Since our reputation is positive we can't allow people to think that we will work with persons who don't know how to do the job properly. Along with maintenance of air conditioners we also offer a wide variety of other services such as:
Replacement and installing of new heating and cooling system
Air purifier
Replacement of your old air conditioner
Checking the indoor air quality
If you are interested in our offer why don't you give us a call? It will take you no more than a couple of minutes and you will be able to get all the needed information on what you need. After all, it is pretty important to know that there is an agency that can give you the proper type of services without charging you a small fortune for this. Just one last thing – make sure that you call us a few days in advance because we are often pretty busy and we might not have available teams right now.
So if you want to skip this problem and have our team at your place at day and time that suits your needs – you know what to do. Just give us a call and we will be more than happy to assist you in any way related to your air conditioning system. We are waiting for your phone call!