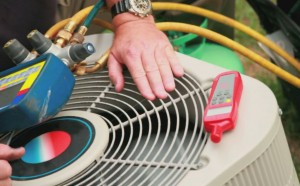 Nowadays the temperatures in London are really high during the summer and due to this fact it is almost impossible to live without air conditioning. Unfortunately often the air conditioning can get broken and then you will have to call numerous people who will have to come at your place inspect the device and eventually fix it. This may take a couple of days during which you will have to stay without cool air and this will make your live real hell.
If this sounds familiar to you then you definitely need specialists who know how to take care of the situation and remove the problem as soon as possible. Of course this doesn't mean that we will charge you a small fortune for our services. On the contrary – we will perform our job in the best way possible while at the same time our rates are considered to be unbelievable low.
If you don't believe us just make that one phone call and you will see that everything will come at its place. Our polite office workers in West London will not only help you solve all of your air conditioning problems but will offer you valuable solution.
We offer quite a lot of services and below you can find a list of the most commonly searched ones
Indoor air quality
Rental of portable air conditioning
Maintenance
Replacement of old air conditioners
Air purifier
Replacement of heating system
If you call us you can receive information about every single one of those services. Feel free to ask as many questions as you need. We ensure you that our office colleagues will have professional and friendly attitude towards you. This is actually one of the key components to success and this is why we are always trying to be polite with our customers. Because of this reason we have numerous clients and all of them are happy with our air conditioning services.
We are really good at what we do and the living proof for this is the fact that we have been in this business for more than 10 years. During this time our reputation has always been positive and we believe that we will keep up the good work. So if you are still looking for the best air conditioning services, then you should not look more because you have found the best offer on the market!