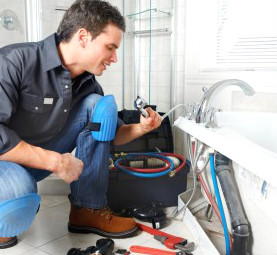 If you want to remodel your old bathroom, make some improvements in it or have your new bathroom installed with the necessary appliances and items, use our services.
We are a London-based company, which offers reliable bathroom fitting services in Chiswick, W4. They can offer you the bathroom design you want, implemented in your new or old bathroom. You can have your bathroom refurbished and improved a lot by our skilled fitters an interior designers. After explaining us the kind of bathroom fitting you need, we will arrange an appointment with you to come and visit your bathroom and start working on it.
Bathroom Fitting Services in Chiswick
Take a look ate the tasks included in our bathroom fitting services:
Creating and agreeing on a bathroom style, which will be implemented in your home
Removing of the old tiles from your bathroom and applying new ones
Plastering ceilings
Removing of old sinks and fitting new ones
Fitting showers, bathtubs, toilet suits, lighting fixtures, different fittings and removing of old and unwanted such
Assembling and fitting of bathroom cupboards
Plumbing and electrical installations and work
Of course there can be arranged additional work done in your bathroom, by customer's request.

Get a Free Quote Now!
Find Our Bathroom Fitting Services Also Here:
Bathroom Fitting Ealing
Bathroom Fitting Hammersmith
Bathroom Fitting Hanwell
Bathroom Fitting Kensington
Bathroom Fitting Maida Vale
Bathroom Fitting Notting Hill
Bathroom Fitters Chiswick, W4 from PTMaintenance
If you need to have some of your bathroom fittings and fixtures replaced with new or removed from your bathroom, our employees are on your disposal every day. They can remove all old, broken or not properly functioning bathroom appliances and furniture, fit new ones, assemble the necessary furniture. If you want to change your bathroom tiles with new, our staff can remove the old tiles properly, without leaving any damage and prepare the surface for applying new tiles. Our team of bathroom designers and fitters in Chiswick have the necessary experience and qualification to do their work professionally. Take advantage of our affordable bathroom fitting any time you need it.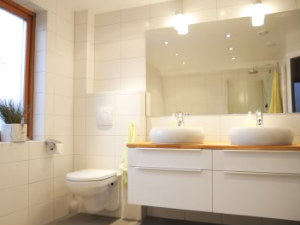 If you rely on our staff to have your bathroom improved, re-designer or fitted with a new bathroom suite for the first time, the results will be professional and long-lasting. We are a trustworthy company, based in London, which provides all kinds of bathroom fitting services, according to the customer's needs. They can be used by the residents of Chiswick, London every day in the week, from Monday to Sunday. To order your bathroom fitting and receive a personalized quote, call us or use our web platform.