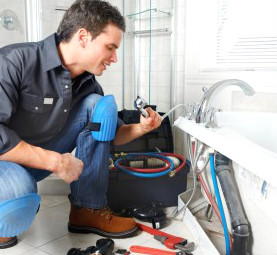 Bathroom fitting is a service that includes a number of options for renovating your bathroom. Whether you want your whole bathroom remodelled or just a part of it improved, use our company's assistance. We are a professional provider of high-quality bathroom fitting services in Harrow, HA1, where we are based.
Our company has been functioning for many years, offering the best solutions for your bathroom and doing its best to please the needs of every single client. So far we have managed to complete successfully every project we have undertaken, regardless of its difficulty and size. For as long as the company has been established, we have been working hard and improving ourselves in order to offer the best quality of service.
Bathroom Fitting Services in Harrow
Some of the tasks you can hire us for are:
Changing of tiles
Remodelling of an entire bathroom
Repairing/ replacing of tubs, sinks, etc.
Installing of bathroom furniture (cabinets, mirrors, etc.)
Get a Free Quote Now!
Find Our Bathroom Fitting Services Also Here:
Bathroom Fitting Richmond
Bathroom Fitting Kingston Upon Thames
Bathroom Fitting Greenwich
Bathroom Fitting Kennington
Bathroom Fitting Lee
Bathroom Fitting Lewishanm
We have provided hundreds of clients with excellent bathroom fitting in Harrow, HA1 and have thus become well-known for our great work and devotion. Besides the ideal service we provide, we also offer amazing prices that are absolutely affordable. You can enjoy all the benefits our bathroom fitting services bring at an inexpensive price.
Our bathroom fitting options vary among a large number of services that you can use our professional help for. From simple tasks, such as replacing a sink, all the way to remodelling of the whole bathroom, we can handle anything that you need done. We can give you our expert advice and suggest different bathroom styles that fit your needs best. Our agency has a crew of attentive and skilful bathroom fitters, who have been working as professionals in the sphere for years. Every single employee of ours has the necessary knowledge and practice to perform flawlessly and guarantee ideal results.
Bathroom Fitters Harrow, HA1 from PTMaintenance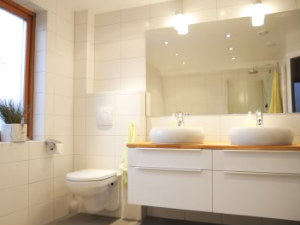 They are the best experts in the whole district of Harrow, HA1 and are always ready to provide you with the needed assistance. Our specialists will help you plan the renovation project, no matter if it's a simple or a more complicated one, and will carry it out in the most efficient way, achieving great success, like every time. They will make sure your ideas are integrated in the remodelling plan and are later realised. Call us any time soon to book a visit and have our specialists over to examine the bathroom area you need improved.