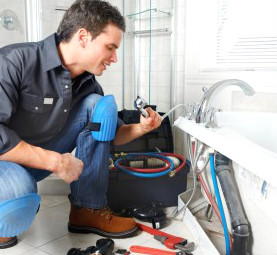 When you have bought yourself a new house or flat you definitely need to make certain renovations, including the bathroom, or if the place has just been built, you will have to do the bathroom and everything else from the start. Another case is when your bathroom is already old and you would like to change it partially or entirely, you also need professional help.
By booking our bathroom fitting in Turnham Green W4 or any other close London district, you receive everything you have been dreaming of for your new or old bathroom and even more than that.
Bathroom Fitting Services in Turnham Green
Our fitters have been working in this business for very long and have rich experience, by ordering our service you immediately get:
Convenience
Professionalism
Preciseness
Quick results
Amazing results
Style and functionality
Get a Free Quote Now!
Find Our Bathroom Fitting Services Also Here:
Bathroom Fitting West Ealing
Bathroom Fitting West Kensington
Bathroom Fitting White City
Bathroom Fitting Northfields
Bathroom Fitting Boston Manor
Bathroom Fitting Croydon
There are so many things connected to the bathroom that you can receive with our service. It, of course, depends on you how you would like to change your bathroom or how you would want your new bathroom to look. You make the important decisions but if you need our expert advice, we are all the time here to give you useful suggestions on interior design. Our bathroom fitting in Turnham Green W4 covers all kinds of maintenance you might need.
Bathroom Fitters Turnham Green W4 from PTMaintenance
We can remove everything old or useless from your bathroom and replace it with something new and modern. Our fitters will install new tiles for you, fit everything else needed for the perfect bathroom such as a shower cabin, a bathtub, a toilet, cupboards, shelves, etc. You can choose these things on your own or you can trust our professional taste – it is up to you. But when we are done you will find your bathroom looking stunning. And you are only left to enjoy the new perfect place.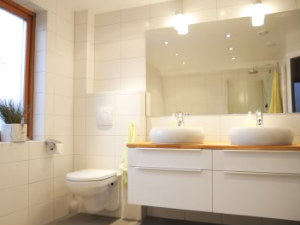 If you decide to pick exactly our service near Turnham Green W4, you will only win and we are talking about long-term advantage, not just elegant appearance. Our team works only with high-quality materials so your bathroom will be really safe, solid and everything in it will last really long if not forever. This means that when you book our service, this is a kind of an investment and you invest in your home's full and long comfort, beauty and style. You will notice how during the years the used materials remain the same and your bathroom is always fresh and pretty.