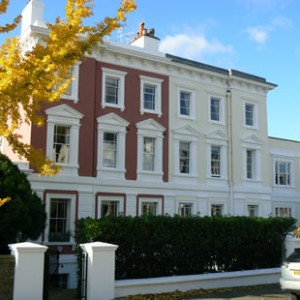 If you are currently looking for a way to make your house a better looking place then why don't you take under consideration the idea of exterior decoration? If you are up to any changes considering the outer look of your house feel free to get in touch with us. We will be more than happy to come to your place and give you a hand with anything you have decided.
Whenever you decide you want to spice up the outside of your home, know that we will be there to help you. Exterior decorations can be as important as interior ones. There are so many ways in which you can elevate the looks of your house on the outside. Whether it is painting, garden design and maintenance or light decorations, the impact they can make on the overall exterior design of your home will impress you.
Here are some ideas that might give you inspiration when it comes to decorating the exterior of your home:
Layering Lights
Combining different lights, such as fairy lights, lanterns and candles with large, beautiful plants can create an enchanted garden atmosphere. It will provide you with a cosy, magical feel while still giving you the spacious, grand freedom under the stars.
Water
Adding a pool, hot tub or even a fountain can seriously improve the exterior of your home. The sound of splashing water will add to a calm, serene atmosphere and it will be a delight on hot days under the sun.
Fireplace
Creating a fireplace in the garden is a perfect idea if you like to spend time outdoors but do not have the time to. Sitting around the fire and enjoying quality time adds to a perfect day with your loved ones.
Outdoor Kitchen
If you live in a warmer place, an outdoor kitchen can do wonders. It is a great addition to a beautiful garden, allowing you to cook and spend time outside at the same time. A dining table would finish the whole project perfectly. Beautiful lunch on a beautiful day.
As you know every house is different but we can assure you that thanks to the dedicated workers and highly trained exterior decorators we will give our best and achieve great results. As soon as we are finished you will not be able to recognize your house because we promise you that the results will be astonishing.
Hurry up and reach us on the phone. You can share your ideas with our designers and rest assured that they will do everything to meet all your expectations. Do not hesitate and make your dream home become real.
Enough with the small talks – just reach us on the phone and we will be more than happy to give you detailed information on everything you need to know as well as an answer to all of your questions. We are dedicated to making all of our customers happy!
You should also view our Decorating and Painting services.