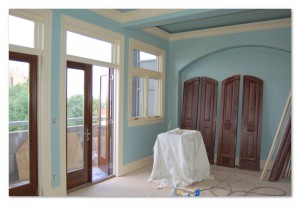 Top quality painting company in North London is pretty hard to be found. This is why it is important to look very closely because there are lots of various agencies that will try to offer you their services.
The real thing here is that people are trying to work this job without any particular experience and this is a huge mistake. As a matter of fact you should also know that it is important to know if the agency you are about to hire has any experience or not.
If you think that you have found the best in the area, then we encourage you to take a look at our offers and rates. You will see why so many people in this area prefer to choose our interior painting services. We will give you the chance to choose among more than 10 000 paints. This is one of our greatest advantages and thanks to our professional workers you can be completely sure that everything will be taken care of.
Plus you should know that we are working only with qualitative materials and paintings and it will take them no more than a couple of hours to dry. This means that you will not have to wait all day in order to make sure that you will be able to breathe in the painted room.
You should also take under consideration the fact that it is really possible for us to be busy at the day and time you need us to come and because of this reason we are encouraging all of our clients to give us a call at least a couple of days earlier before the day they want us to come. By doing this you can be sure that we will be free and will be able to come at your place and perform our professional interior painting services.
We have proven our qualities in this business so many times and we would like to let you know that we are here to help you. Building this positive reputation is not an easy task and we would like to let you know that we will give our best in order to keep you satisfied. As a matter of fact this is the main reason why so many people are looking for our interior painting services every time they are in need of similar services. Give us a call right away and we will be more than happy to help you.