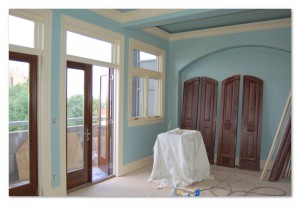 During all those years we have tried to accomplish only one thing – keep our clients satisfied with the results of our interior painting and decorating services in North West London. And we can proudly say that so far we have managed to do so.
Probably you are wondering what the secret is. Well, it is a mixture of couple of components including professional and friendly attitude, highly-trained employees, fast turnaround time and last but not least affordable prices. If you manage to combine all of the above mentioned thing in the right way you will see that everything will be okay.
We would like to say a couple of words about our employees. You should know that our agency is pretty pretentious when it comes to new employees and we are always trying to cooperate with the best, especially when we are talking about interior painting services. You can't expect someone to come at your place and start painting and changing the interior of your house without having any training or experience. Well, we can promise you that this will not happen if you call us because before being sent to do a certain job, all of our employees are made to pass through our training schedule.
One of the greatest advantages that we offer in the area of interior painting is the fact that we offer a wide area of colors and shades. You will be even able to create your own color for every room that suits your personality.
High-quality paints
Child-safe and environmentally-friendly materials
Professional attitude
Wide variety of colors
Those are only a couple of things that you will get upon calling us. As for the prices, as you can see, and as we mentioned above – they are unbeatable. This is why you need to clear your mind and do the best in this situation. Trust us – the professionals in the area of interior painting and we will come at your place as soon as possible.
You can be sure that we will perform our job in the best way possible and as soon as we finish with our job you will see that your house will have an entirely different look. Many people have trusted us so far and you can be sure that all of them are really happy with the results of our interior painting. We hope that you will become a part of our big family and take advantage of our services.